Help your luxury Colorado home stand out from the competition by following this step-by-step guide.
1. Enhance your curb appeal
The first step in preparing your luxury Summit County home to be staged is enhancing your curb appeal. A potential buyer will likely skip viewing your home if the fence, gate, or landscaping looks run-down. Effort spent sprucing up your home's outward appearance will certainly be repaid with more potential buyers and a higher sale price.

If your wooden fence looks a bit shabby, give it a fresh coat of paint. If you feel like you need a new gate altogether, opt for a maintenance-free fence made of vinyl or other fuss-free materials. Finally, decorate your front walkway with some climbing vines or perennials to create an eye-catching entrance.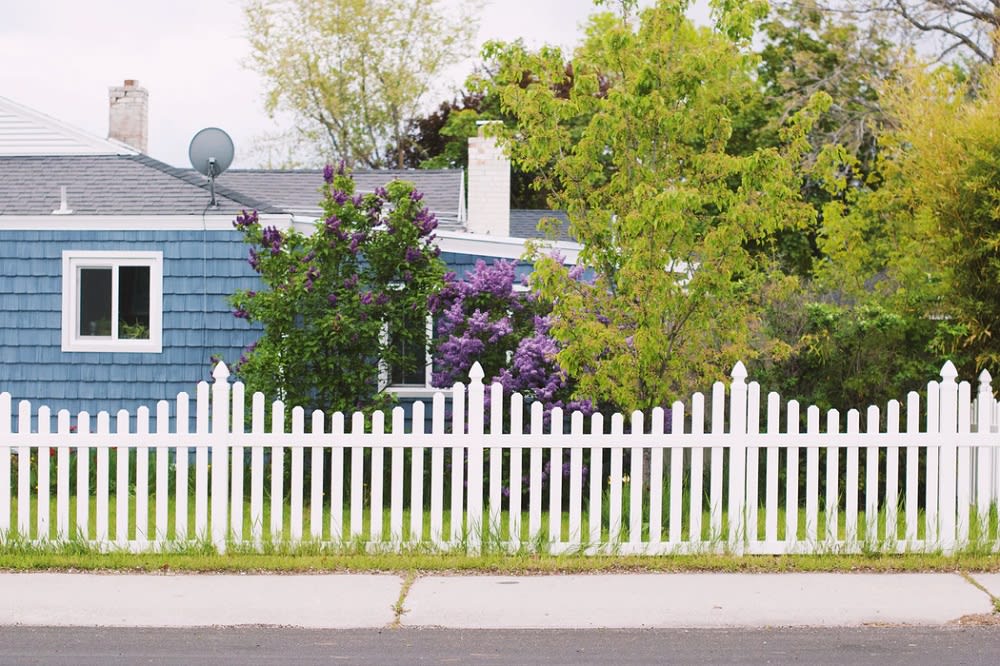 2. Decorate your door
In Summit County and beyond, the front door is the gateway to a home and the first thing potential buyers are likely to see. Freshen up your door to instantly create a clean and put-together entryway that entices potential buyers. Consider new hinges and door handles, or add sconces bordering your door for function and intrigue. Add a lovely welcome mat, or get creative with one of these unique DIY ideas.
3. Flourish your garden
A manicured lawn exudes an air of refinement and elegance. Cultivate a beautiful garden to bring your yard to the next level and add value to your luxury home. Summit County is a lush, green region within Colorado, and you can use this to your advantage when showcasing your front yard.

Add planters along your walkway and use native Colorado plant life to enhance your home's surroundings. Native shrubs are a great way to add to beauty while creating a sustainable landscape that requires less watering, fertilizing, and pruning. Use this guide to Colorado wildflowers to find suitable blooms to beautify your garden. Strategically place green shrubs and perennials to create focal points along your patio and garden.
4. Paint your home's exterior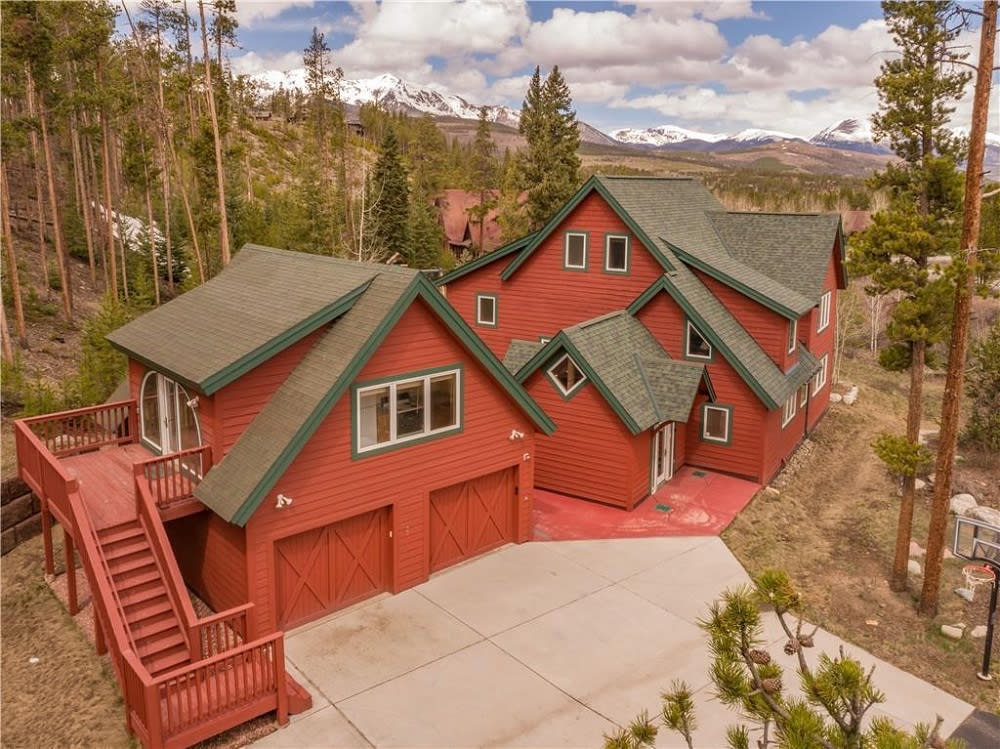 Paint your home's exterior to raise your property value significantly. The 2017 Zillow Paint Color Analysis report shows that houses painted the color "greige" (gray/beige) sold for $3,496 more than their brown or tan stucco-painted counterparts. Keep in mind that most people are attracted to neutral colors, to which they can add their own flare later on.
5. Perfect your patio
You want your patio to feel like an ideal place for potential buyers to sip their morning coffee or unwind with a beer after a long workday. Place a few patio furniture pieces, like a lovely daybed and coffee table, to add just enough comfort without going overboard.
6. Add water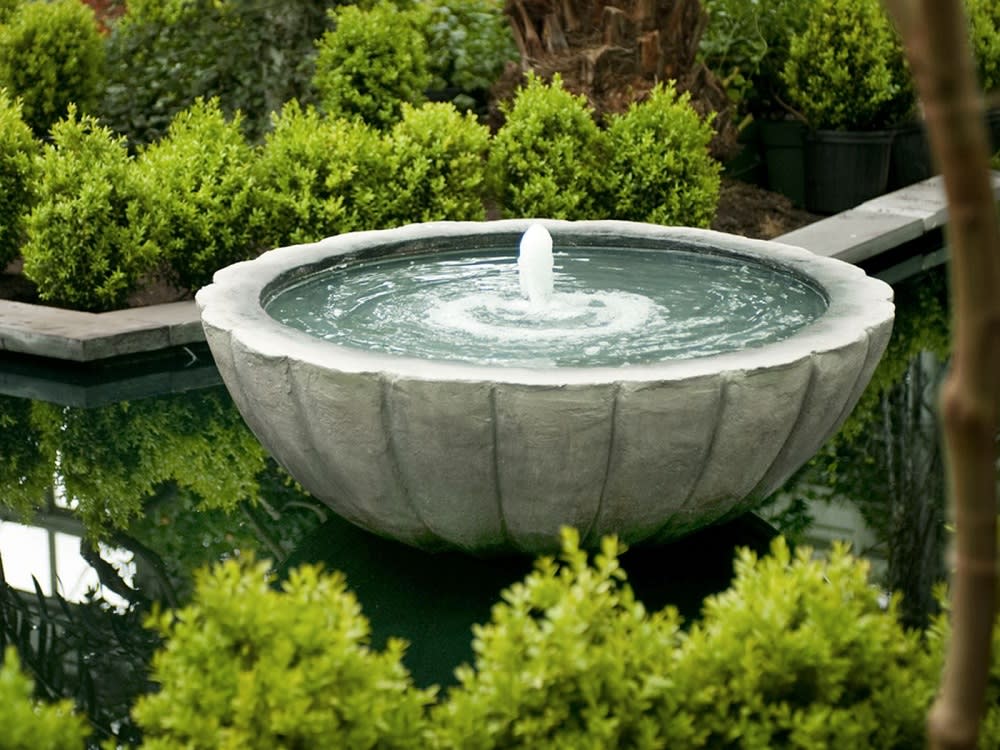 Credit: This Old House
Display a water feature to add some whimsy and increase the allure of your home. A simple planter pot or ceramic bowl fountain is an easy way to add intrigue to your home's exterior and drown out the noise of neighbors. For an elegant addition, opt for a freshwater pond or cascading waterfall. HomeSweetHome Landscaping can assist you with all your landscaping needs, including water features, patios, walkways, landscape design, construction, and more.
7. Understand Summit County market trends
You've beautified your home's exterior—now it's time to take a look at the housing market. Summit County market prices are increasing 23.2% year-over-year, according to Realtor.com. The median listing price for a Summit County home is roughly $770,000. Redfin data shows that, on average, homes in Summit County sell after only five days on the market. It's an excellent time to sell your luxury Summit County home, and an experienced realtor can help you sell the property for the highest price possible.
8. Find the right realtor
With a respected realtor by your side, you'll be able to understand the real estate market further, price your home accordingly, and prepare for staging. The right agent for the job will be as invested in selling your home as you are. Your specific needs will dictate what kind of realtor you require. For instance, if your home is run-down, you'll need to find a realtor with experience in upgrading and selling fixer-uppers. If you need extra help staging your house, you should seek a realtor with extensive design experience.

Your realtor will be your guide through your real estate experience in Summit County and help ensure your home is sold for the highest price point possible.
9. Perfect your home's interior
Now that you've done your research and found an exceptional realtor to assist you, the interior adjustments can begin.

To prepare your home to be staged, complete the tasks on this list:

◾ Depersonalize: Remove all family photos from the walls, stow away family heirlooms, and create a clean slate in which potential buyers can imagine their own belongings.

◾ Declutter and pack: Remove all objects that you don't use daily. Pack them and store them in a unit or your new home. Again, creating a blank canvas where a viable buyer can envision their lives playing out is key to any successful sale.

◾ Deep clean: Hire a professional cleaning company. Nothing screams unkempt home quite like cobwebs in corners. Hire a professional to clean and ensure it gets done properly. Allow yourself to focus on other essential tasks at hand.

◾ Minor repairs: Buy some spackle and fill holes in walls, paint chipping window ledges, and caulk dingy grout. These inexpensive DIY tasks will add value to your Summit Country home and give potential buyers a clear vision.

◾ Paint: Think neutral. Most people enjoy warm and neutral tones in living spaces. The return on investment on a fresh coat of paint can be substantial. If you prefer to do this yourself, use this Sherwin-Williams interior painting guide.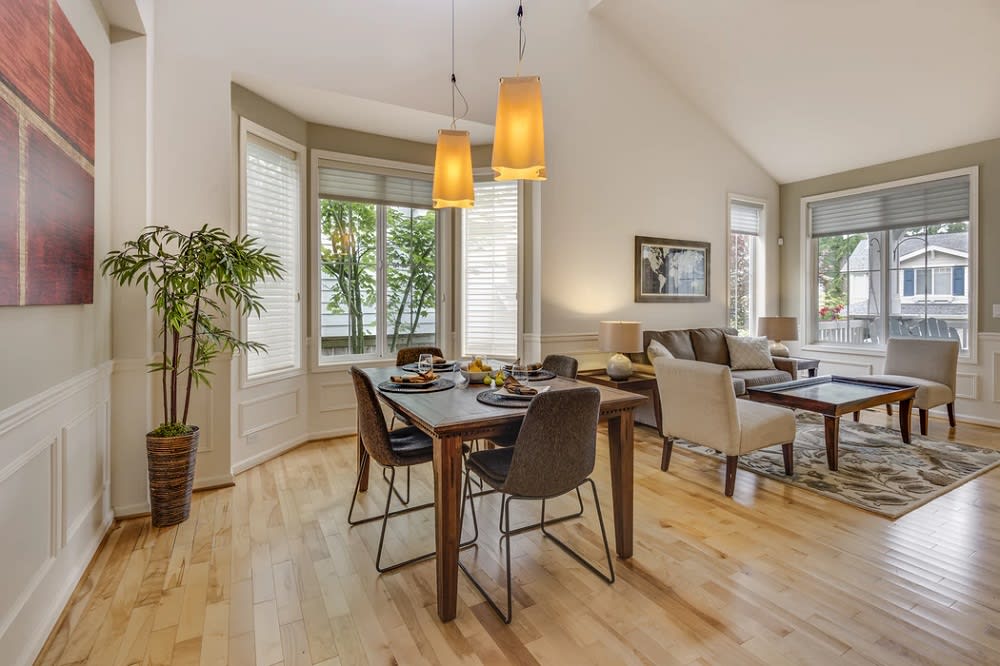 ◾ Design: When you furnish and add accents, your focus should be on the most important rooms: the living room, dining room, master bedroom, kitchen, and bathroom. You want the decor to portray an expansive living space without it being cold and unwelcoming. Be sure to include essential furniture, including beds, sofas, coffee tables, and a few pieces of artwork. Think warm, inviting, and neutral when you choose furniture. Minor details like tea towels in the kitchen, a candle and book by the bathtub, and a soft throw blanket at the end of the bed are additions that don't cost much but add style.
10. Market your home online
In 2020, online showings soared in popularity, allowing potential buyers to view homes without having to visit in person. This is a trend that's likely to continue in the years to come. An experienced real estate agent will take care of marketing your home, casting a wide net to appeal to as many buyers as possible; they'll do this in several ways.

◾ Posting photos and videos. Your agent will make sure that plenty of attractive photos are posted online. It's important to depict heavily-used rooms like bathrooms and the kitchen, and your agent will also know how to emphasize your home's finest features. Recently, video walk-throughs and drone footage have become popular ways to showcase homes for sale. Check with your real estate agent to see if this may be a possibility for you.

◾ Getting your home seen on websites like Zillow and Redfin. Prospective homebuyers love browsing real estate websites, which allow them to apply filters to narrow down their home search. If someone is looking for a three bedroom home with a pool in a specific price range, these real estate sites are the perfect tool! A real estate agent will make sure your home pops up in these searches, helping to connect you with potential buyers.

◾ Be seen on social media. In today's day and age, many real estate agents have moved into the realm of social media to get their listings seen by a wider audience. Chat with your agent to find out if they're using Instagram to post photos of listings or conducting video tours on TikTok. These tools can give your listing a helpful boost!





If you're ready to list your Summit County real estate, contact Nelson Walley Real Estate to help you stage and sell your home. Nelson Walley Real Estate is the leading independent boutique brokerage in Summit County, and the team has deep knowledge of Colorado's luxury real estate market. Debbie Nelson, Ned Walley, and their team of realtors can help you sell your Summit County property swiftly and efficiently.