As hiking and 14er seasons are finally upon us in Silverthorne, we are all so excited that the snow is gone and that it's finally time for all of our favorite summer activities! However, it is important to be aware of the inherent risks involved with venturing into the backcountry so that everyone can be as prepared and safe (and thus have the most fun) as possible. A common reference guide for those looking to escape into the outdoors is the "Ten Essentials" list. Created by The Mountaineers in the 1930s, this Seattle-based group created this guide to ensure that everyone venturing into the backcountry is prepared for whatever conditions they may encounter.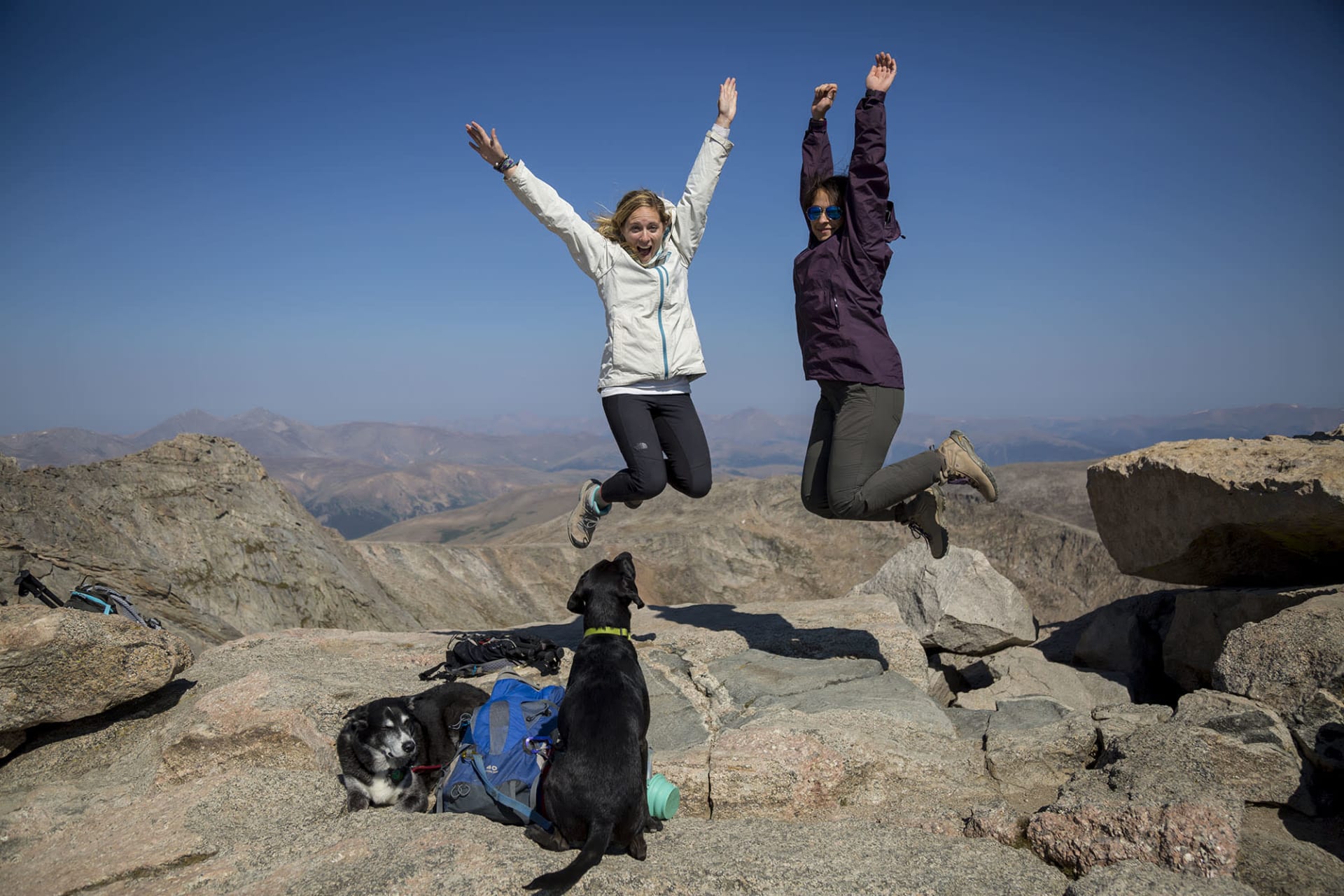 The Ten Essentials:
Navigation - Some sort of map, compass, GPS device, locator beacon, or satellite messenger device that you know how to use!
Headlamp - In case you happen to get stuck outside after the sun goes down. And don't forget the extra batteries!
Sun Protection - Sunscreen, sunglasses, and sun-protective clothing, such as clothes that are UPF-rated.
First Aid - Neosporin, bandages, wraps, duct tape, fingernail clippers, tweezers, and insect repellent would all be great things to have on hand.
Knife - Watch the movie "127 Hours" if you haven't seen it.
Fire - Lighter, matches, etc. Even in the summer the mountains are chilly at night!
Shelter - Even a minimalist bivy is a good idea to provide you protection from the elements should you be forced to spend the night outside.
Food - More than you think you need! Energy chews and electrolyte tablets are always easy to pack and good to have on hand.
Water - Heavy, but necessary! Bring more than you think you need.
Extra Clothes - Bring layers, a rain shell, something windproof...high-elevation hikes and the temperamental mountain summer weather is something to take seriously and make sure you are prepared for!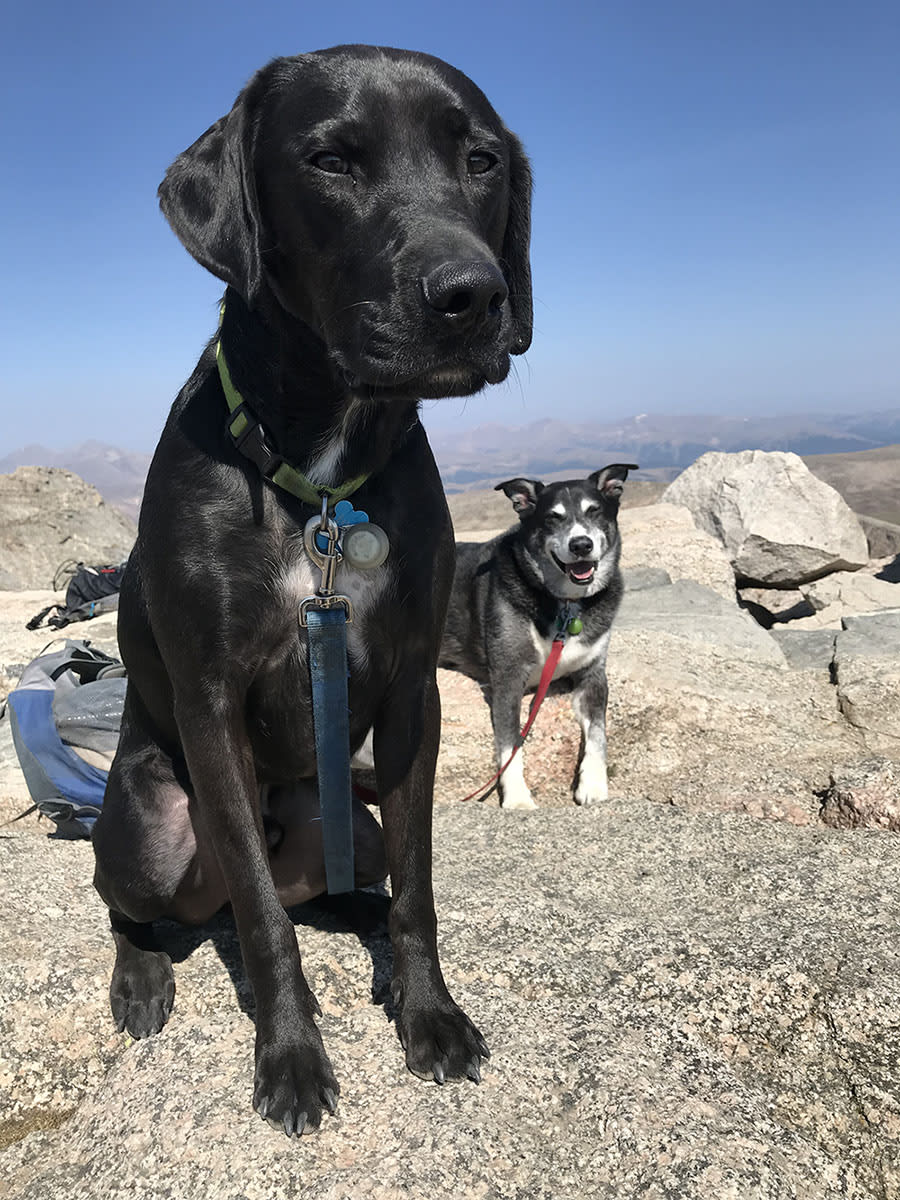 Other Things to Keep in Mind:
Listen to your body! Even the most seasoned hikers that are fully acclimated to the conditions can experience altitude sickness. If your body is telling you to stop and turn around, listen to it. The mountains will still be here tomorrow.
Summiting is not the most important thing. The most successful day in the mountains is the one you return home from.
HYDRATE! Drink plenty of water in the days leading up to the hike. This is true for everyone, but especially for people coming from lower elevations who may not be fully acclimated yet.
Start early! A good rule of thumb is to be off of the summit and back below treeline by noon, before the afternoon thunderstorms (and lightning) roll in.
Do your research before the hike. Download maps, photos, and any other info you might need for the hike before you are out of cell phone service. Know and understand the differences between Class 1, Class 2, Class 3, and Class 4 hikes. And know how to routefind!
Communicate! Be sure to let someone know where you are hiking, when you're planning on starting, and when you plan to return - and be sure to let them know when you do!
Leave No Trace! If you pack it in, then pack it out! This includes food, wrappers, toilet paper, wag bags, signs that you brought to take a picture of at the summit of 14ers...not only does trash detract from the beauty of the natural landscape, but it can be detrimental to the native wildlife in the area. Respect the land and its habitants. Do not throw trash in a fire pit, make sure fires are completely extinguished, and follow Leave No Trace principles to leave the area better than you found it.
Observe and obey all signage - whether that be where to park at the trailhead, information about staying on trail, etc. Do not venture off-trail or wander around. This can affect the safety of both you and the local wildlife.
Leave your pride behind! Remember that nobody is above making a mistake, and mistakes in the backcountry can have life-altering consequences. Making an unwise choice also puts search and rescue teams at risk and diverts resources away from where they could be better spent.
Have fun and enjoy the beautiful scenery, the wildlife, and your time in the outdoors!