Located in Colorado's Rocky Mountains, Silverthorne is both a beloved destination for tourists and a luxurious hideaway for locals. With its high-elevation views, enchanting landscape, and nearly unlimited access to the Rocky Mountains, it's easy to see why Silverthorne is a hot spot for Colorado real estate.

Silverthorne has a lively but intimate social scene year-round, along with a walkable downtown, charming architecture, and picturesque backdrop. There are a variety of amazing restaurants, coffee shops, and breweries in town to choose from, and you can take in plenty of recreational activities before and after—including skiing, water rafting, paddle tours, fishing, hiking, and camping.

Situated 70 miles west of Denver, Silverthorne overlooks the Gorge Range and is surrounded by the natural beauty of forests and protected public lands. With an array of homes for sale, as well as luxurious resort developments, Silverthorne is a prime location for Colorado real estate investment. Tucked between lakes and mountaintops, Silverthorne is the second most populated town in Summit County and a hub of outdoor activity and enjoyment throughout the year. The town has a census population of 4,673 and is a warm and friendly community with a lot to offer newcomers. Although Silverthorne wasn't officially incorporated until 1967, its modern roots stretch back into the 19th century.
Town origins
In the 1850s, a pugnacious settler named Judge Marshall Silverthorn arrived in Summit County to join an active silver mining encampment and seek treasure in the mountains. He founded the (now legendary, but closed) Silverthorne Hotel and made the space as inviting as he could for travelers, miners, and company bosses.

Silverthorn played many roles in the town. At different times, he was the justice of the peace, the postmaster, a general store owner, and a judge in the Breckenridge miner's court—all while being a landlord and arbiter of frontier justice.

Motivated by dreams of gold, Silverthorn set out for a new adventure. In 1881, he and a band of his men bought 160-acres from the government in hopes of discovering gold hidden there. This land included current day Silverthorne. Little gold was found in this tract of land called "Silverthorne Placer '' and Silverthorn died in 1887 without having his dreams of treasure realized. The land was then passed on to his daughters, and the town of Silverthorne was named after the enigmatic and industrious prospector and entrepreneur.

Throughout the following years, the land changed hands several times. It was owned by several mining companies, who once again were searching for valuable minerals in its ground. On September 5, 1967, it became an incorporated town, encompassing 400 acres. By the year 1970, the population had reached a (relatively) bustling 400 people.
Dillon Reservoir
In 1961, construction of the dam that would create "Dillon Reservoir" officially commenced. The goal was to divert water from the Blue River Basin and keep it in storage in the reservoir. This way, the water could be funneled to Denver when it was needed. However, the surrounding communities of Dillon and Silverthorne were 70 miles west of Denver, and the dam was on the opposite side of the Continental Divide from Denver.

When construction on the dam was completed in 1963, the project included a tunnel that runs 23.3 miles under the Rocky Mountains. Through it, water is diverted from the Blue River Basin to the South Platte River Basin, in one of the nation's most impressive hydrological engineering projects. The dam is near the towns of Silverthorne, Breckenridge, and Frisco, and provides lake-frontage livings as well as a long list of recreational opportunities.

Dillon Reservoir is a boating destination during the summer months, as well as an impressive feat of civil engineering. With its glimmering blue water and breathtaking scenery, it's an amazing attraction in Summit County and a great way to experience Silverthorne's unique history first-hand.

No matter the season, Dillon Reservoir provides spectacular views. Whether you witness vibrant fall hues, frosted winter landscapes, or the warm atmosphere of summer, you'll be delighted by the lake's picturesque beauty. After spending a day at the lake, you and your family can grab a delicious meal at the nearby Dillon Dam Brewery. On the menu, you'll find a great selection of burgers, fried chicken, and prime rib.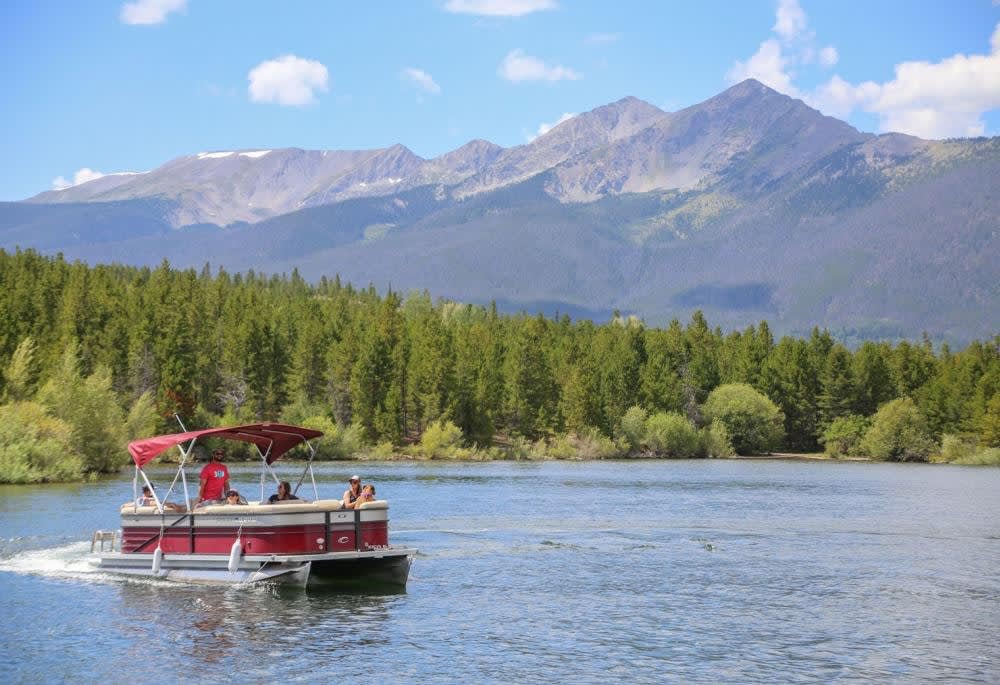 Credit: Colorado.com
The Arapahoe Cafe & Pub
If you're looking for one of the best eateries around — and one with a long local history — look no further than The Arapahoe Cafe & Pub. Since 1945, The Arapahoe Cafe has been a staple in the area, starting from humble beginnings when Faye and Lenore Bryant first broke ground in the Old Town of Dillon. However, this wasn't the permanent location for the cafe.

The town of Dillon moved several times throughout its history, the New Town finally settled on the shore of the new Dillon Reservoir as we see it today, and The Arapahoe Cafe is a short walk to the lake. In 1988, the culinary outpost experienced a resurgence under new management, and you'll love grabbing a bite to eat in this historical landmark.
Summit Historical Society
Opened in 1966, the Summit Historical Society exists to keep Summit County's history alive. The society offers guided tours of historical landmarks in the surrounding area, including the Rice Barn (1918), the Myers two-story cabin (1885), and the society's one-room schoolhouse museum.

A visit to the historical society is the perfect way to learn about the vibrant history of Silverthorne. You can discover collections, artifacts, exhibits, and enjoy a variety of educational programs throughout the year. Guests are welcome to explore the online bookstore and find riveting materials filled with the characters who made Summit County into the wonderful place it is today.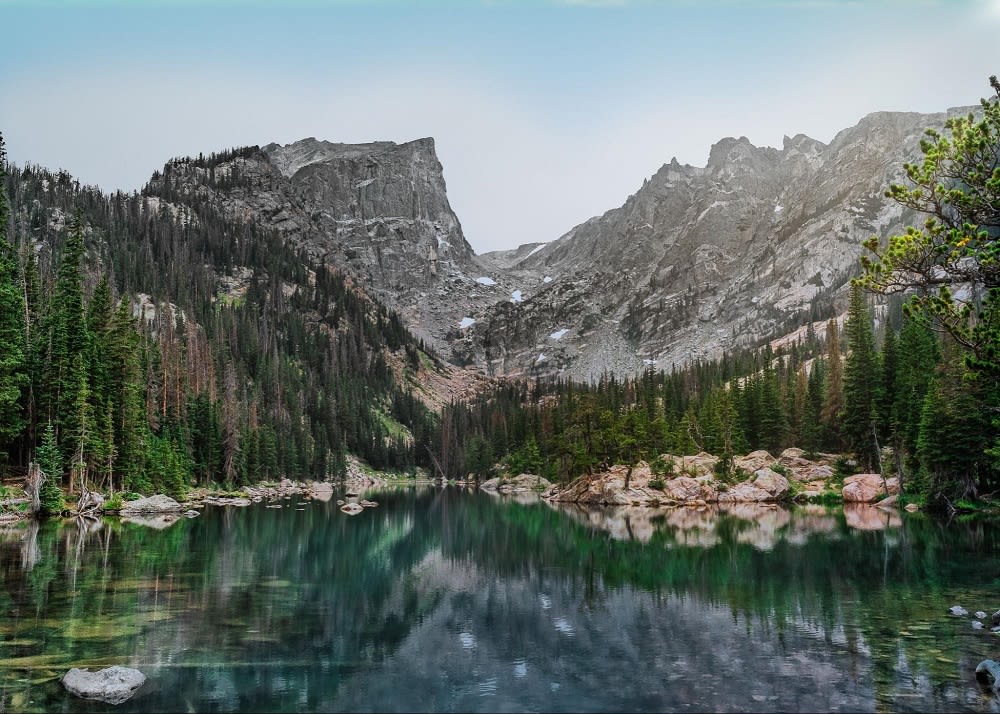 Looking for Silverthorne homes for sale?
If you're interested in buying (or selling) a home near Silverthorne, contact Nelson Walley for local expertise, up-to-date market analysis, and the best customer service Colorado's real estate market has to offer. Nelson Walley's team of experienced professionals will make buying your Rocky Mountain dream home a smooth, educational, and enjoyable process.
*Header image credit: Town of Silverthorne