The Summit County real estate market is
still going strong
as we approach the winter months. With steadily increasing prices and plenty of buyer demand, Summit County homes for sale are likely to keep attracting attention in the first quarter of 2022 and beyond. This is good news for those who are planning to list their Breckenridge, Frisco, Silverthorne, or other Summit County homes in the upcoming months.
However, as any good Colorado luxury broker will agree, the favorable market does not mean that sellers can skip important pre-listing steps like pricing their home competitively, boosting curb appeal, and getting a
pre-listing inspection
to identify any large repairs they need to address. In addition to these vital steps, sellers should also consider having their homes staged to make them as appealing as possible to prospective buyers.
What is Staging?
Staging is the process of "dressing up" a house to make it attractive to prospective buyers. The process usually includes adding, removing, or rearranging furniture and décor, ensuring that each room has a designated purpose, and completing other projects that make homes for sale seem bright, welcoming, and full of positive energy.
Staging can be done by professionals who have been trained for the job or it can be done by the sellers themselves. Another more recent option is to have your home
virtually staged
to appeal to those who are looking at homes online. Though you'll likely experience the best results by having your home staged by a professional, the other two options can also increase your selling price and reduce the amount of time it spends on the market.
At Nelson Walley Real Estate, our team is here to help you through the staging process. Our
expert team
features a professional stager,
Ashley Gionfriddo
, who can make your home look truly spectacular! With a focus in interior design and lighting layouts, Ashley brings a wealth of expertise and an eye for detail to the team, allowing Nelson Walley to offer our clients a truly unique staging experience.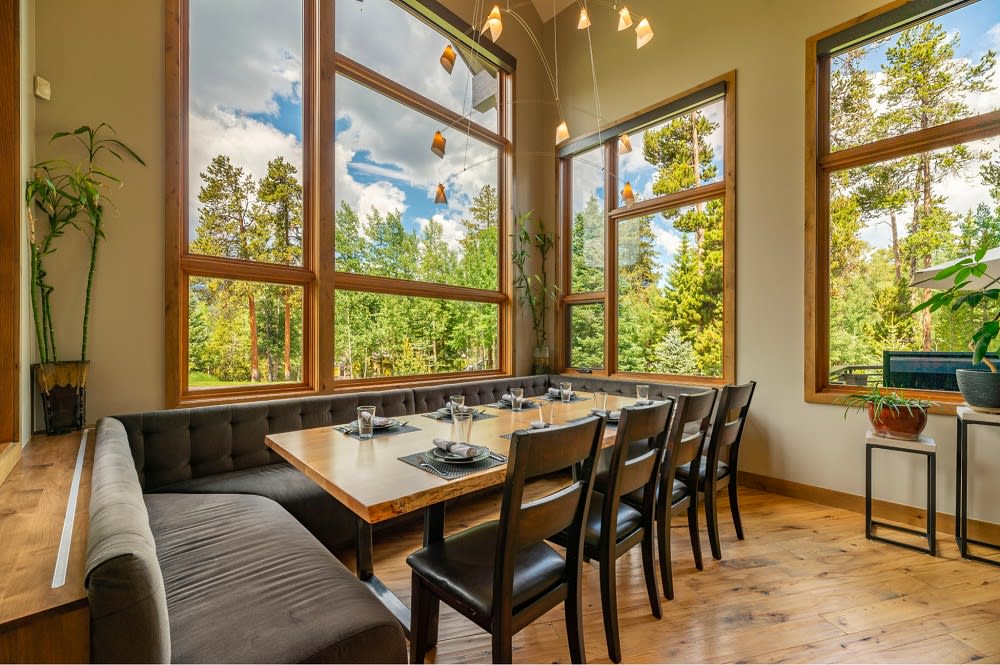 Staging Steps
Whether you hire a pro or decide to go it alone, here are the steps involved in a successful staging project:


Get rid of clutter in the form of items you don't need immediate access to and that are taking up counter, floor, or wall space.


Depersonalize by removing items like family portraits, religious items, or trophies that will be distracting to buyers and prevent them from visualizing your home as their own.


Neutralizing by painting walls in warm neutral colors.


Maximizing light by removing heavy draperies or shades and replacing them with sheer versions.


Removing excess or bulky furniture.


Ensuring that each room has only the décor and furniture necessary to state its purpose.


Highlighting any special features of a home such as luxurious master baths or balconies with amazing views.


Putting on finishing touches like setting a table with quality dishes, linen napkins, and wine glasses, burning candles, and placing fresh flowers in vases throughout the home.
Reasons to Stage Summit County Homes for Sale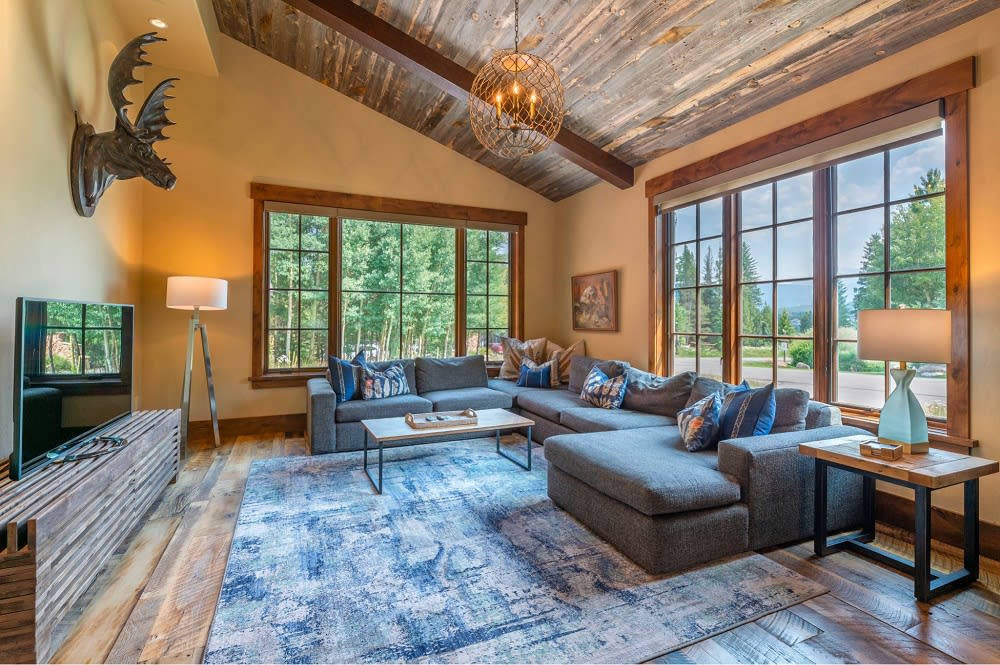 Professional staging can be simple and inexpensive, or it can cost thousands of dollars per month for high end rental furniture and physical upgrades.. However, when you entrust your staging plan to experts such as Nelson Walley's in-house staging team, you will see that it is well worth all of the various investments. Here are some reasons why you should spend the money to stage your home:
It Will Sell for More
According to the
Real Estate Staging Association
, 75% of homeowners who invested just 1% of their home's value in staging could see an increased sale price of between 5% and 15%. If you are selling what in this past November was the average priced home in Summit County, which was just slightly more than $1,700,000, this would translate to an investment of $17,000 in order to increase your sale price between $85,000 and $255,000. That's an amazing ROI!
It Will Sell Faster
On average, homes that are professionally staged
sell 80% faster
than those that are not. If one of your top goals for selling your home is to unload it quickly so you can upsize or relocate due to a new job, staging is one of the best ways to accomplish it.
It Will Help Buyers Visualize Themselves Living in Your Home
Buyers need to make an emotional connection to a house in order to make an offer. Part of the staging process is removing items that prevent that emotional connection.
83% of buyers' agents
state that a staged home is easier for buyers to visualize it as their future house.
It Will Make Your Listing Images Stand Out
Not only do staged homes make a better impression on prospective buyers who see the property in person, but they also look better in listing photos. Having high-quality photos taken by a professional photographer is key to marketing your property and staging it before the photoshoot will ensure it looks its absolute best.
It Will Help Make a Positive First Impression
The first impression buyers form is crucial. When homes are staged– especially if they are staged both inside and out with an eye toward curb appeal—they make a positive impression on prospective buyers and encourage them to either book a personal showing if they are viewing the home online or to make an offer. You get one chance to make a first impression. Don't squander it.
It Will Make Your Home Appear Well-Maintained
No matter how well you've cared for your home over the years, buyers may think otherwise if they see clutter, rooms full of bulky furniture, and walls that are scuffed and faded. Buyers want homes that are move-in ready and in good shape so they don't have to stress about repairs or updates when they buy.
Staging your home is the perfect way to increase your sale price, reduce the time your home spends on the market, and ensure you achieve your selling goals. If you're ready to get started, reach out to an experienced Colorado real estate agent like the brokers at
Nelson Walley Real Estate
, who will help guide you through every step of the pre-listing, staging, and selling processes.