The town of Silverthorne, Colorado, has exceptional natural beauty and convenient access to countless outdoor adventures. But with that said, the stunning scenery in Summit County is only a fraction of what Silverthorne has to offer. Whether it's a historical steakhouse, a quaint café, or an empanada shop, below are six eateries in Silverthorne that are worth tasting for yourself.
Sauce on the Blue
For authentic Italian food, look no further than
Sauce on the Blue.
This family pizzeria has been dubbed the Best Silverthorne Restaurant from 2017 to 2020 courtesy of Summit Daily News.
Sauce on the Blue prepares both traditional and modern Italian cuisine—with something delicious for everyone. Standout appetizers include spicy fried ravioli, the antipasto platter, and fried artichoke. Sauce on the Blue makes all of its pizza dough and sauces in-house using the freshest ingredients. Some of the restaurant's pasta dishes include Rigatoni & Sausage, Penne alla Gorgonzola, and Linguine & Clams. End the night on a sweet note with a cannoli or slice of tiramisu.


No Italian meal is complete without a glass of wine. Sauce on the Blue has an extensive collection of white, red, rosé, and sparkling wines to pair with your meal. The eatery also hosts a happy hour from 2:30 to 4:00 p.m. daily with food and drink specials.


Sauce on the Blue is the premier Italian eatery not just in Silverthorne, but in all of Summit County.
Credit: Sauce on the Blue
Sunshine Café
Sunshine Café
is an American diner serving breakfast and lunch. This café is also a yearly Best of Summit winner and has been a local favorite for 40 years.
Scrumptious breakfast options include benedicts, omelets, burritos, sandwiches, pancakes, and French toast. Some of the café's must-try savory dishes are the Sunshine Omelette with shrimp, mushrooms, cheese, and avocado, and the Dillon Dam which is an English muffin topped with ham, poached eggs, cheese sauce, and avocado served with hash browns. For those who like to start their morning off with something sweet, order the Mountain Flap Jacks, a hot and gooey cinnamon roll, or Buffalo Mountain Wheat Cakes.


If you're stopping by for lunch, Sunshine Café has sandwiches, burgers, chili, soups, and salads. From Philly cheesesteaks and hoagies to BLT's and club sandwiches, this neighborhood eatery has it all. Sunshine Café's chili options include Pork Green, Colorado Red, or Vegetarian Green, and all are served with cheese, onion, sour cream, and a warm tortilla.


For friendly service and notable comfort food, visit Sunshine Café.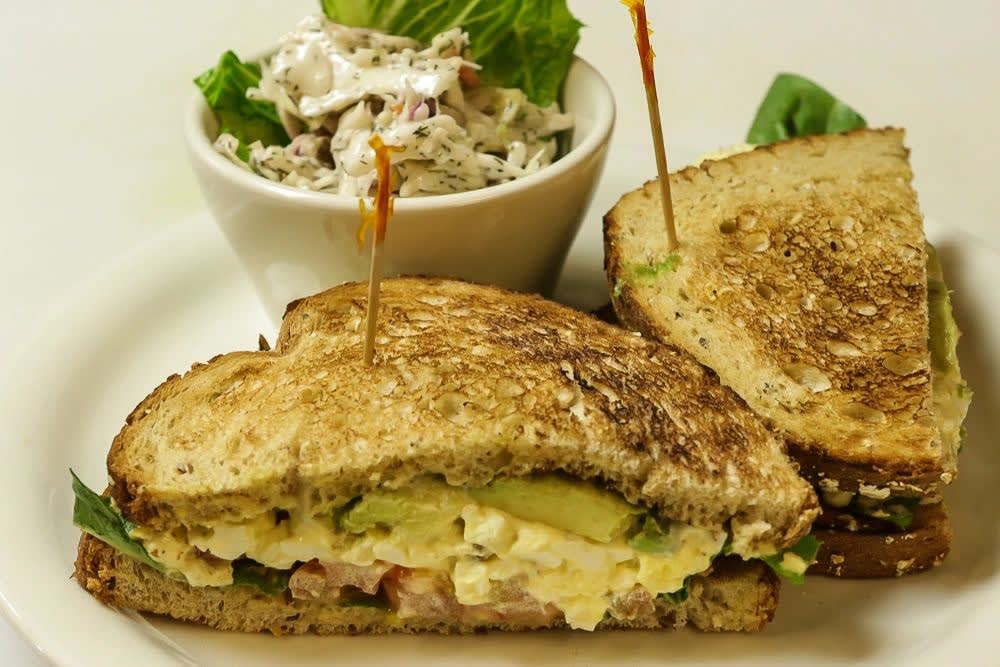 Credit: Sunshine Café
Bistro North
In neighboring Dillon,
Bistro North
is a newcomer to Summit County's culinary scene. Touting an outstanding menu of globally-inspired fares, this eatery had its grand opening in October, and it offers diners a sophisticated dining experience from the moment guests arrive. Whether you opt for steaming paella, slow-roasted buffalo short-ribs, or Scottish salmon, every bite is a decadent dive into approachable fine dining.
Spearheaded by Jay Beckerman, the owner of the
Blue River Bistro
in Breckenridge, this off-shoot sports the same sleek finish as its flagship on the other side of the county. Every bite offers bold, unapologetic flavors that will wow, and the menu offer vegan and gluten-free options.
Be sure to grab reservations — this is going to become a fast favorite.
The Argentos Empanadas & More
The Argentos Empanadas & More
whips up flavorful dishes and sweets inspired by Argentinian cuisine. Empanadas are the main menu item at this restaurant, with fillings like beef, pork, chicken, potatoes, and vegetables. Homemade sauces are a stellar feature of the empanadas too, such as chimichurri, jalapeño, and béchamel sauce. Another interesting Argentinian dish on the menu is Ñoquis con Tuco, which is a potato dumpling pasta (like gnocchi) in a creamy tomato sauce. The Argentinian eatery also offers Yerba maté and hot chocolate. Pair your warm beverage with a dulce de leche roll or tres leches cake for an afternoon treat.
For legitimate Argentinian food and beverages in a laid-back environment, stop by The Argentos Empanadas & More.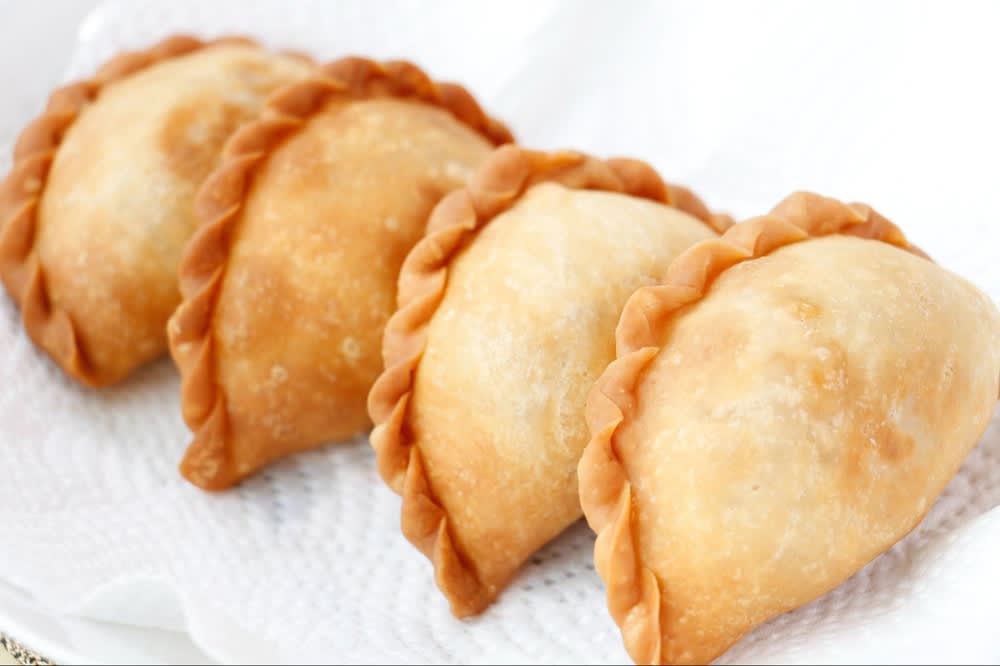 Mountain Lyon Café
Stop by the
Mountain Lyon Café
for some mouthwatering home cooking. The Mountain Lyon Café cooks up hearty breakfast and lunch plates all day, with their Mexican dishes being the highlight. The restaurant's portions are "Lion Sized" as they call it, so you're sure to have plenty of leftovers to take home.
For breakfast, try the huevos rancheros, biscuits and gravy, chili rellenos, and chicken fried steak and eggs. The Colorado Cakes are either buttermilk or multigrain pancakes and feature flavors like blueberry and banana nut. If you're trying to make a healthier choice, the café has a designated menu with healthy items such as oatmeal and frittata.


Mountain Lyon Café has a standout lunch menu ranging from burgers and sandwiches to soups and salads. Try the Bomb Burger topped with bacon, green chiles, swiss cheese, and a teriyaki barbecue sauce, or the Hot Fish Sandwich with cheese, lettuce, tomato, onion, and tartar sauce. The café makes delicious burritos and quesadillas as well. Finally, don't forget to order a slice of homemade pie or cobbler topped with ice cream.


Grab breakfast or lunch at the Mountain Lyon Café for some tasty, heartfelt food.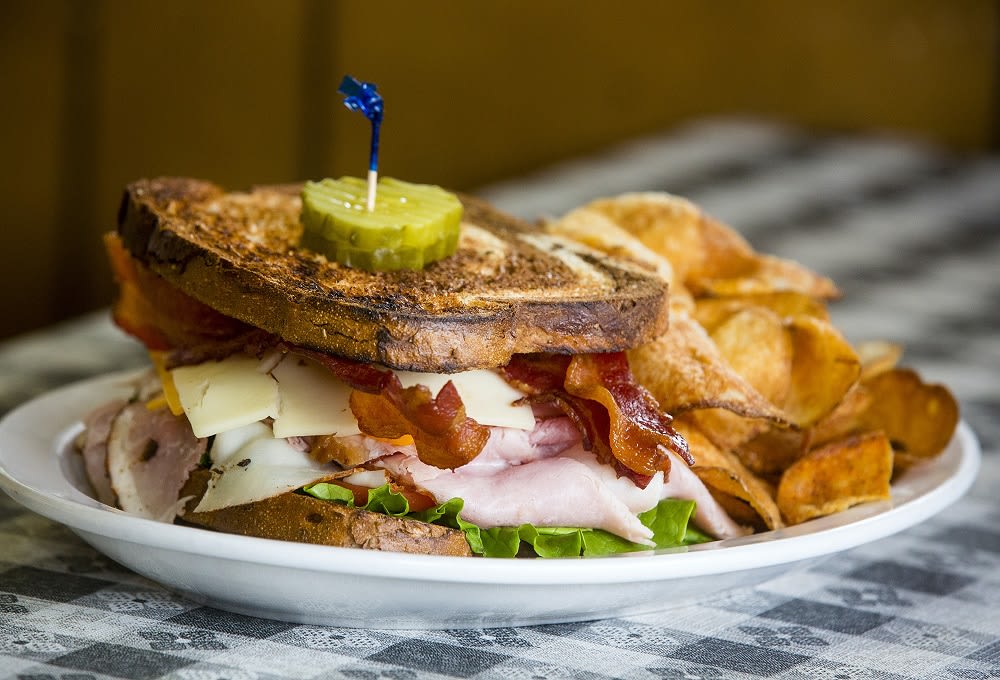 Credit: Mountain Lyon Café
Blue Moon Bakery
Blue Moon Bakery
is a local hot spot for pastries and baked goods. For the past 14 years, the pastry shop has won the Best Baked Goods and Bakery award from Summit Daily News.
Fresh baked goods include muffins, cupcakes, cookies, and éclairs, among an array of others. The Bakery crafts all types of hot and cold coffee beverages, too. Delight in a mocha, café au lait, chai tea, or smoothie to go with your pastry. If you need an ornamental cake for a special occasion, the pastry shop offers carrot, Heath Bar, and cookies and cream cakes for purchase daily. Specialty cakes can be made to order as well. Blue Moon Bakery is also open for breakfast and lunch and uses its fluffy bread and bagels for its dishes. Enjoy an egg bagel sandwich, home-style French toast, or a bagel with lox for breakfast. For lunch, you can't go wrong with the Turkey Avocado Sandwich, Chicken Cesar Wrap, Tuna Salad Sandwich, or Hummus Wrap.


Be sure to savor the delectable baked goods from Blue Moon Bakery when visiting Silverthorne.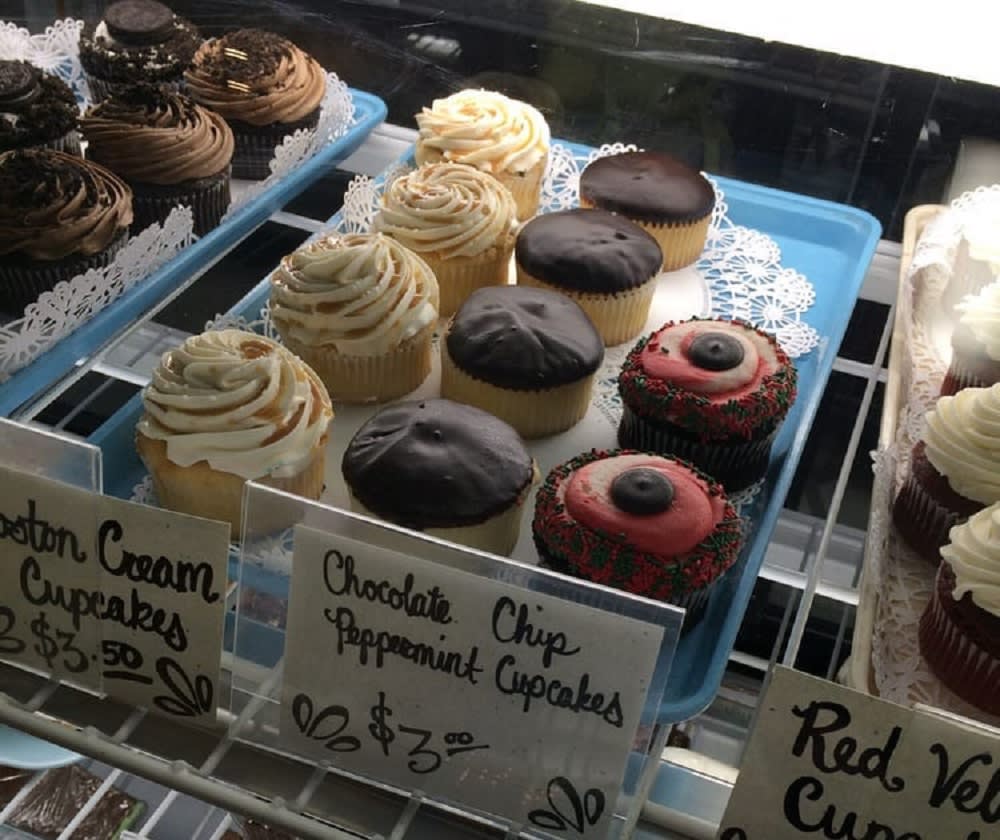 Credit: Yelp
Looking for Silverthorne homes for sale?
If you're looking to buy or sell a home in Summit County or Silverthorne, contact
Nelson Walley Real Estate
. This Colorado real estate team is dedicated to delivering great results. Whether you're buying or selling Silverthorne real estate, go with the town's leading luxury brokerage,
Nelson Walley Real Estate
.