Are you interested in buying Colorado homes so you can enjoy year-round adventure, recreation, and some of the most vibrant scenery on the planet? Or do you already own a house in Colorado and simply want to know some of the best quick trips you can make to enjoy the state's majestic beauty? Residents and visitors alike will not be disappointed when they visit the following seven locations with some of the best views near Summit County.
1. The Fourth of July Bowl
The Fourth of July Bowl, adjacent to Peak 10, is located in the Tenmile Range between Copper Mountain and Breckenridge. With a summit of 13,633 feet and a northeast-facing aspect, the peak provides a panoramic view of the rest of the Tenmile Range and the Gore and Sawatch Ranges. This invigorating hike is perfect for any time of year, but the most popular time for tourists and those who own nearby Colorado houses to view this breathtaking area is the Fourth of July. If you want to avoid the crowds, check out the bowl during the spring or late summer.
2. Sapphire Point Overlook
At an elevation of 9,500 feet, the Sapphire Point Overlook sits between Breckenridge and Keystone and offers unparalleled views of the Dillon Reservoir as well as the Tenmile and Gore ranges. A journey to Sapphire Point is a popular day trip option for those in Colorado houses. It can be rented for two-hour blocks of time for those who want to host gatherings of up to 35 people.

Part of the 2.3 million-acre White River National Forest, the overlook offers plenty of interaction with wildlife and nearby recreational activities such as fishing, sailing, hiking, and biking. If you want to incorporate Sapphire Point into a more extended trip, you can stop there on your way to or from Cooper Mountain, Breckenridge, or Keystone ski resorts, all of which stay open year-round.
3. Boreas Pass Road
Those who want to take a break from their Colorado homes and experience a gorgeous scenic drive often gravitate to Boreas Pass Road. Boreas Pass is the perfect summer route to get to Breckenridge from South Park. It's a 22-mile drive that takes visitors over an 11,481-foot summit on a former railroad bed and takes around two hours.

On the south side of the drive, you can explore the historic village of Como, a semi-ghost town that mining prospectors established in the 1800s. The Como Project, funded by the South Park Rail Society, is committed to restoring life to Como. You can stay at the town's one inn, the Como Hotel, or just stroll the historic streets. On the other side of the pass is Breckenridge, which offers an endless number of dining, lodging, and entertainment options, providing the perfect contrast to Como's quiet nostalgia.
4. Washington Gold & Silver Mines
Not all of the best views are above-ground! Located 200 feet underground, the 1880s-era Washington Mine is one of the county's most significant silver and gold mines. Take a tour of this historic site—if you happen to strike gold, you get to keep whatever you find! If you like a dose of history with your sightseeing adventure, make a stop at the mine the next time you're in Breckenridge.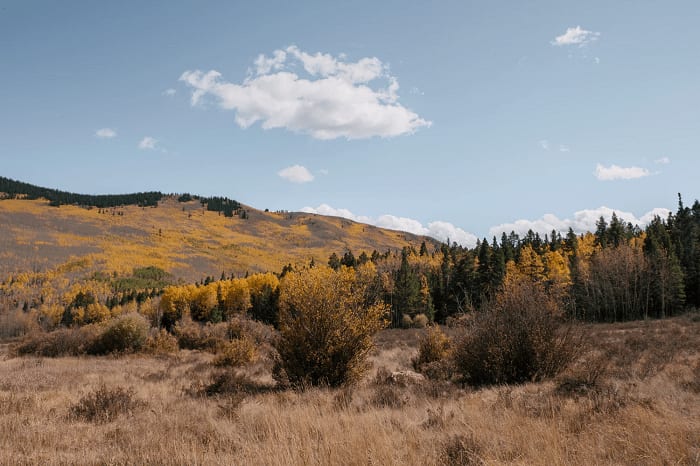 5. Twin Lakes
There is no better view than watching the sunrise over the glacial Twin Lakes tucked between Buena Vista and Leadville. Those who own Colorado homes in nearby Breckenridge, Aspen, and Frisco love making the short drive to this picturesque area that features a campground as well as a charming village complete with a restaurant, inns, and an art gallery.

If you visit Twin Lakes in the summer, you can rent a kayak or canoe or take a guided boat tour. You can also plan a hike or a bike trip to explore Mt. Elbert, Colorado's highest peak, or the Continental Divide Trail. Snowshoeing and Nordic skiing are on tap for the winter months, and you can always plan to warm up with a trip into nearby Leadville or Buena Vista for an antique shopping trip or a hot drink at a local restaurant.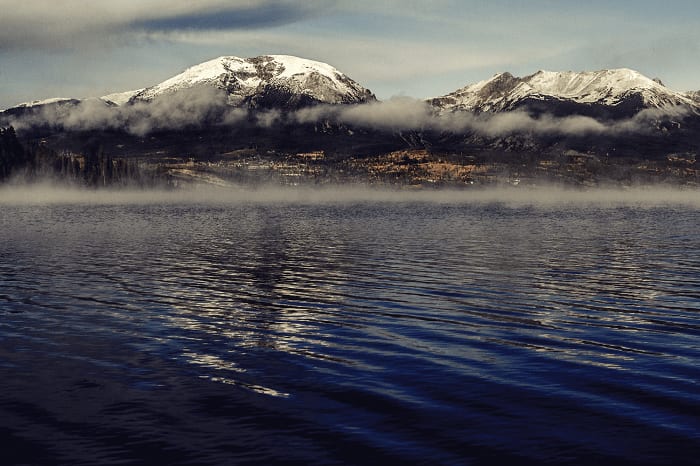 6. Loveland Pass
The highest mountain pass in Colorado that stays open year-round, Loveland Pass has an elevation of 11,990 feet. Located on the Continental Divide, the twisty road to the pass is as dangerous as it is beautiful, so be careful if you plan to venture away from the resorts to see the breathtaking views. The pass is above the treeline, so you'll be treated to alpine views that are unlike anything you've ever seen. Those who want to own Colorado homes often choose the area around Loveland for their houses because of the clean, crisp air and the fantastic skiing at both the Loveland Ski Area and Arapahoe Basin.
7. Frisco Peninsula Recreation Area
Located on the shores of beautiful Lake Dillon, the Frisco Peninsula Recreation Area offers activities and stunning views for the entire family. Inside you'll find the Frisco Adventure Park, complete with a disc golf course, campgrounds, a skate park, and a 4,000 square foot lodge with a café featuring cold beverages, food, and a roaring fireplace.

Venture outside of the Adventure Park, and you'll find plenty of trails winding through the forest and around Lake Dillon to hike and bike on during the summer. In the winter, you can take advantage of the Frisco Nordic Center for cross-country skiing and snowshoeing. No matter what activity or manner of relaxation you choose in the area, you'll be treated to some of the most impressive sights the Rocky Mountains have to offer.

There's no better way to explore Summit County than to buy one of the Colorado homes on the market and make the area your home! If you're ready to make a move, reach out to an experienced local Silverthorne real estate agent like those at Nelson Walley Real Estate to make your dream home a reality.