Summertime is here , and many locals are trying to find new ways to stay active this summer. Summit County has plenty of fun summer activities for locals and visitors to enjoy and experience. Not sure where to begin? If you're looking for ways to stay active this summer, check out our list below!
1. Horseback Riding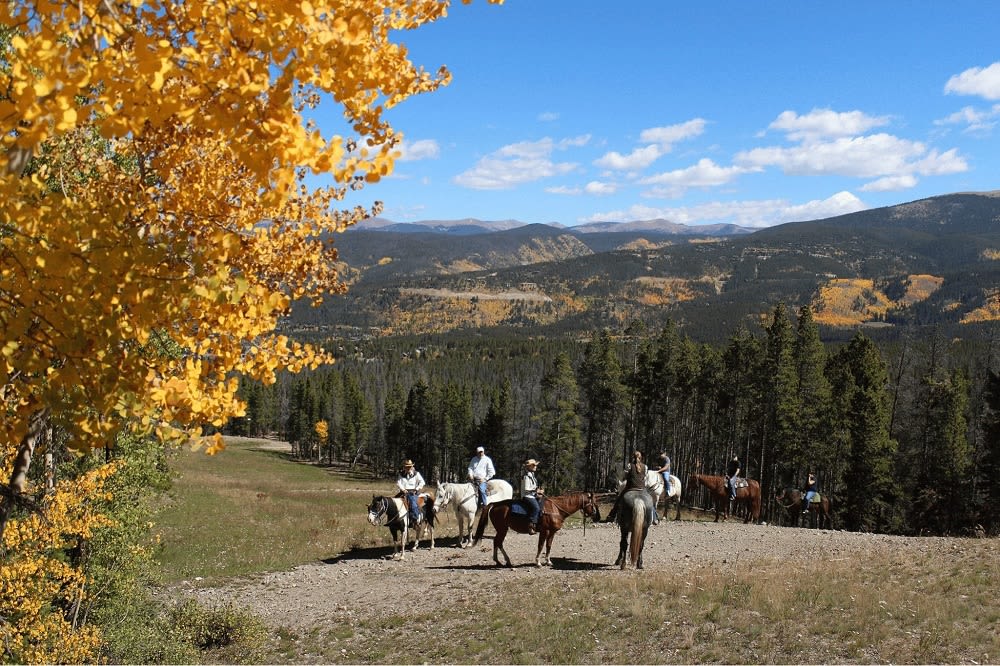 Credit: GoBreck.com
As the weather starts to warm up, it's a great time to go horseback riding! Horseback riding improves both your physical and mental health. Studies have shown that horseback riding can help stimulate positive psychological feelings and boosts self-esteem. Gore Range Outfitters is a range that offers some of the best horseback riding trips in Summit County. Walk-ins are welcome on a space-available basis. They have both public and private access to some of the best wilderness areas in the region. You'll be guided through valleys of wildflowers, streams, and forests on 1-hour rides, as well as half-day picnic rides for more advanced riders. There is also Breckenridge Stables, where you'll experience river crossings, beaver ponds, and breathtaking views. Their stables hold 100 different horses to choose from, and they can match riders based on their ability and age. Anyone looking to go horseback riding should take the opportunity this summer, no matter your age or experience.
2. Cycling
There are so many great benefits to cycling, from being able to enjoy the scenery to getting a quick workout in. Summit County has around 50 miles of cycling paths through the county— each path offers a different experience and challenge, but they are all just as rewarding.

There are shorter paths, such as Keystone to Montezuma, which is 11 miles out and back. Beginning at Keystone's River Run base area, the trail will take you up Montezuma Road. Typically, the route is ridden as an extension of other trails, like Frisco/Keystone.

Anyone looking for a longer path should try Dillon to Vail Pass, which is 18 miles one way. The path goes around the Lake Dillon Reservoir, which has gorgeous views of Buffalo, Peak One, Mount Royal, and more. As you continue up this path, you'll slowly start to become surrounded by trees before you reach more of what nature has to offer, catching glimpses of beavers, chipmunks, or even moose.
3. Mountain Biking
For those who enjoy riding on tougher terrain but also want to take cycling to new heights, look into mountain biking. There are hundreds of miles of mountain biking trails in Summit County. If you're in Breckenridge and looking for a quick trip, check out Turks Trail, which is only one mile, can be used in both directions and can be linked up to a variety of other trails. For more of a challenge, head to Mineral Hill, a popular track for intermediate bikers. There is also Aspen Alley, which is a 2.6-mile trail for those looking to enjoy the gorgeous Aspen trees while bringing your furry friend along. Everyone should take advantage of all of the beautiful mountainous terrains in Summit County.
4. Hiking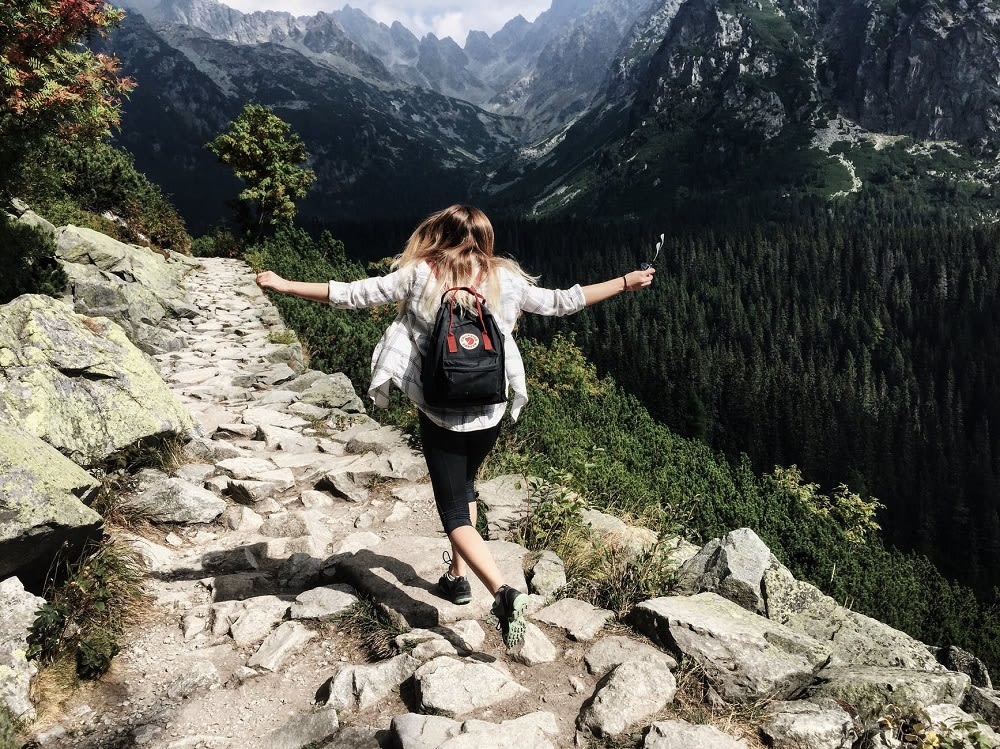 Summit County is full of tall, gorgeous mountains that many have had the pleasure of being able to experience. Located east of Downtown Breckenridge is Bald Mountain. This mountain is 13,684 feet above sea level and is a popular hike. The hike up this mountain is gentle but long. Once you've reached the top, the amazing views are worth the climb. Another great hiking trail is Mohawk Lakes, with a distance of 6.7 miles. This is a more advanced hike for those looking for a true workout. The greatest feature of this trail is its access to many water features such as streams, waterfalls, and several smaller lakes as you ascend up the trail. These trails are perfect for anyone looking for a great adventure and a rewarding experience.
5. Golf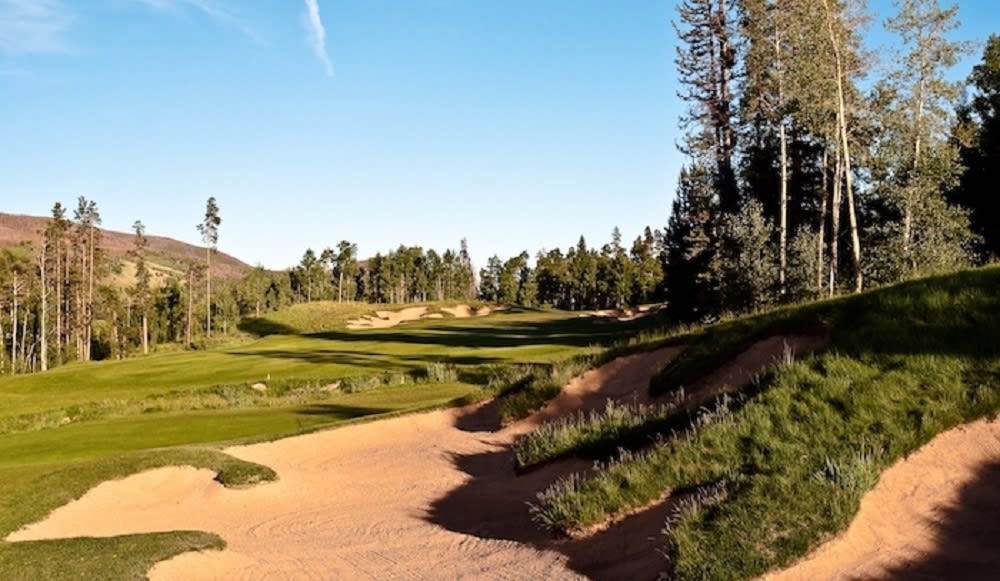 Credit: Raven Golf Club at Three Peaks
Those looking for a calm summer activity should consider taking up golf. There are several options available to go golfing while enjoying the stunning views of the mountains and lakes. For great food and breathtaking views, stop by the Keystone Ranch Course, which features an authentic steakhouse serving breakfast, lunch, and dinner. This 72-par course is surrounded by beautiful scenery and bends around a lake and a mountain valley with a few elevation changes. Recognized as one of the best golf courses in the country, the Raven Golf Club at Three Peaks offers various challenges for golfers of all levels. While playing on this course, you'll find several lakes, creeks, pine forests, and more astounding scenery.
6. Fly Fishing
Summit County is full of gorgeous rivers and creeks. Other than providing amazing scenery, they also make great fishing spots. A popular spot for fly fishing is Blue River. This river is relatively small yet great for those looking for a challenge. There is also Ten Mile Creek, which is an eight-mile creek filled with wild trout and a small population of brook and rainbow trout. This creek is great for a family fishing trip since there are smaller sections that are best for beginners or children. Whether you're looking for an exciting new hobby or a relaxing outing with the family, you don't want to miss out.
7. Dirt Biking
This summer, take advantage of the great weather and the high thrills of dirt biking. Tiger Road has roughly 25 miles of trails that are great for beginners. The main tracks can get a little crowded, but there are single tracks available as well to avoid any congested areas.

Tenderfoot Mountain's trail system is a great spot for some dirt biking. Join the Tenderfoot Track Club and enjoy a variety of family-friendly tracks that are perfect for honing your skills! Devoted dirt bikers purchase season passes to enjoy riding here; since some local trails don't permit riders, this is an excellent place to hop on your bike with plenty of freedom and space.
8. Stand Up Paddleboarding
Those looking to get into paddleboarding should take a trip to Lake Dillon. Lakes are perfect for those looking for a slow pace through the water or even for doing yoga. Keystone Lake is a smaller lake, and is great for children. To test your skills in some whitewater, the Upper Colorado River features different sections of the lake to match different abilities. There are also instructors here to guide paddleboarders. It's recommended that you visit these lakes during the evening or morning since this is when the lake is calm enough to enjoy.
9. Rock Climbing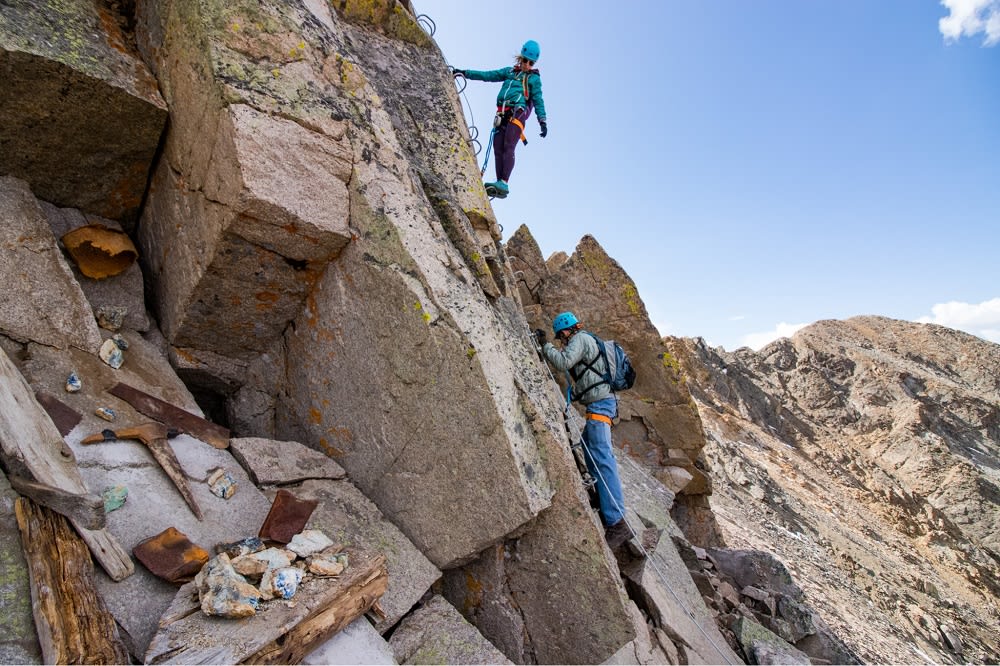 Credit: Arapahoe Basin Via Ferrata
A popular activity that many people enjoy in Colorado is rock climbing. Rock climbing is a fun activity for nature lovers and outdoor enthusiasts. Whether indoors or outdoors, rock climbing is great for both children and adults for staying active this summer. Summit Climbing Gym is a member-owned and operated climbing gym that offers indoor rock climbing and is safe and affordable for people of all ages and abilities. They offer a membership program and day passes for those looking to join. This gym is geared more towards experienced rock climbers, so for those who aren't as experienced, check out Breckenridge Recreation Center. This center offers introductory classes for rock climbing for all ages starting at age 3. They also offer after-school and youth training programs.

For outdoor climbing, head to Prospector Campground off of Swan Mountain Road. This climb is designed for beginners with bolts and anchors for a simple setup and space for bouldering. Experienced climbers can check out Independence Pass between Leadville and Aspen for more of a challenge.

You'll also have a blast exploring the new via ferrata at Arapahoe Basin. A via ferrata, or "iron way," is a unique rock climbing experience where the climber uses permanently-fixed iron rung handholds to ascend. Arapahoe Basin's via ferrata is the highest in North America, scaling the stunning East Wall. Climbers will enjoy stunning views of Colorado whether they choose the full-day tour, which ascends up 1,200 feet to the 13,000-foot summit, or the shorter tour, which leads you to a fascinating and historic mine shaft.

Take advantage of these many opportunities to get outdoors this summer. Create memories and find new hobbies by exploring some of these activities. For those interested in having these experiences and who are looking to live in Summit County, contact Colorado realtor Nelson Walley for more information on Summit County real estate.


* Header image credit: Summit Daily