Colorado's beautiful Summit County, located in the heart of the state, is one of the area's nicest places to live. Known for its stunning natural beauty and fabulous local ski resorts, Summit County is full of amazing things to do!
Read on to learn more about the many benefits of moving to one of Summit County's small mountain towns or cities and everything you should know before you make the big move!
1. City living in Breckenridge
If you're not sure whether you want to live out in the country, you might consider Summit County's beautiful city of Breckenridge. With just over 4,000 residents, Breckenridge is small enough to give you that great sense of community while still providing lots of great opportunities for shopping, dining, and, of course, outdoor recreation. Lots of people actually own vacation homes in Breckenridge, so you can expect the general population to shift during ski season and during the beautiful summer months; this lends great vibrant energy to the town.
This area is known for the
Breckenridge Ski Resort
, one of Colorado's most popular ski destinations. This major resort offers five different peaks that avid skiers can tackle, each with its own level of difficulty. Many people also flock to Breckenridge during the spring and summer for outdoor recreational activities like hiking, mountain biking, white water rafting, fly-fishing in the Blue River, and boating on Lake Dillon.
Residents and visitors alike love walking up and down Main Street, taking in the iconic and historic clapboard and log shops and restaurants. The town hosts a variety of fun activities and events throughout the year, including the Breckenridge Festival of Film each September, a summertime Fourth of July parade, and the snowy Ullr Fest during the winter, which celebrates the Norse god Ullr.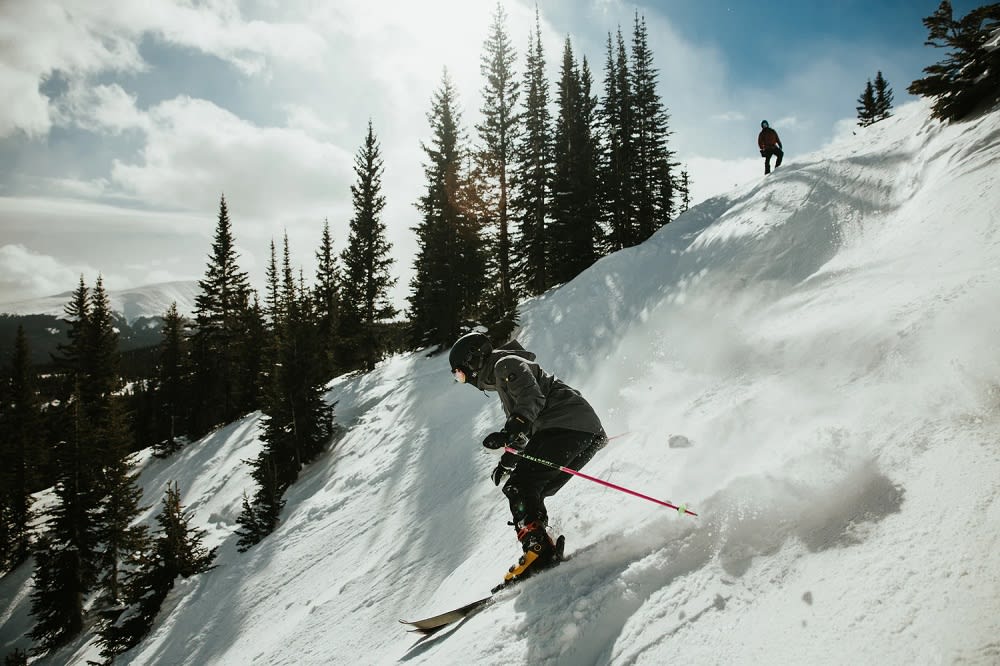 2. World-class ski destination
Ski resorts comprise a large part of Summit County, including Breckenridge, Keystone, and Copper Mountain. The latter two are part of the White River National Forest and attract visitors from all over the world each year.
Breckenridge Ski Resort
is the place to be on a sunny, snowy day, offering five breathtaking peaks, 187 trails, 2,908 acres of land, and the highest lift-served terrain in North America. When you move to Summit County, you can expect ski culture to become a big part of your life. It's a travel destination for people all over the world, so there are sure to be interesting people to meet during ski season!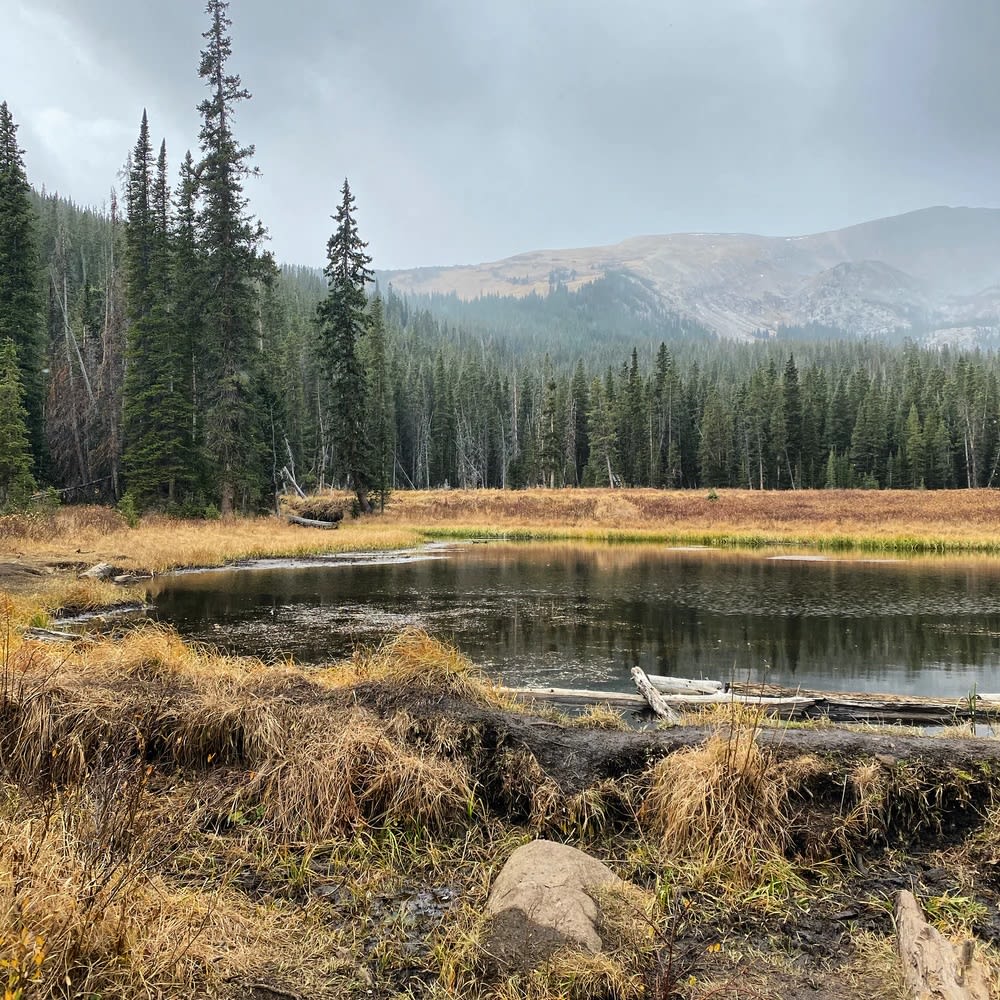 White River National Forest
3. Beautiful summertime recreational opportunities
While most people envision snowy mountaintops and stunning ski slopes when they think of Colorado, there's actually plenty to do here in the warmer months as well! The
White River
National Forest
and
Eagles Nest Wilderness Area
are both located within Summit County, full of natural beauty and things to see and do. The area is known for its beautiful wildflowers that appear during the spring, and people flock from all over to hike and backpack the 180 miles of trails winding through Silverthorne, Frisco, and Vail. Many people also choose to camp at various sites throughout Eagles Nest, immersing themselves in the natural beauty. If you move to Summit County, you'll be able to enjoy the great outdoors like never before!
You may also want to partake in some of Summit County's amazing water recreational activities. The
Frisco Bay Marina
allows you to explore Lake Dillon by renting paddleboards, canoes, kayaks, or even fishing and pontoon boats! The
Dillon Marina
is also worth a visit, offering beautiful lakeside dining, world-class sailing opportunities, convenient boating rentals, and fun shopping. Stop by the marina's
Sailing School
to take a class that will get you out on the water. You'll definitely want to spend some time relaxing at the
Lakeside Tiki Bar
, recently voted the best beach bar in Colorado!
4. Great school system
Families love living in Summit County thanks to the incredible public schools in the communities of Breckenridge, Frisco, Dillon, and Silverthorne. Over 3,500 students attend these schools, which are highly rated and benefit from lots of parental and community-wide involvement.
Students begin their education at Breckenridge Elementary, Dillon Valley Elementary, Frisco Elementary, Silverthorne Elementary, Summit Cove Elementary, or Upper Blue Elementary before moving on to Summit Middle School. Summit County students graduate from either Snowy Peaks Junior/Senior High, located in Dillon, or Summit High School, located in Breckenridge. Summit High students can take Advanced Placement, International Baccalaureate, or other college-level courses through the nearby Colorado Mountain College, which has campuses in Breckenridge and Dillon.
If you're looking into private educational opportunities, you may want to consider the
Peak School
in Frisco. This private school serves students in grades 6 through 12 and offers a progressive college-preparatory education with a strong focus on challenging academics and character-building.
5. A cool climate and high altitudes
Prepare for a cooler-than-average climate when you move to Colorado's Summit County. The mountainous region has an elevation that ranges from around 8,000 feet all the way up to 14,270 feet stunning Grays Peak, one of the highest summits in the Rocky Mountains. This high elevation makes for very cold, snowy winters and more mild summers free of humidity. The mountains remain snow-capped throughout the year, which makes for a beautiful sight!
It's also important to note that Breckenridge sits at an elevation of 9,600 feet above sea level, and the ski resort's summit reaches nearly 13,000 feet. While the dramatic mountain views are truly stunning, you should prepare to experience altitude sickness if high-elevation living is new to you. Due to the low pressure in this sunny, dry high-alpine climate, many people will experience a touch of altitude sickness, but it doesn't have to be something to fear! Prepare for your move to Summit County by hydrating ideally drinking two to three liters of water per day, experts say. As you adjust to the altitude, keep hydrating, drinking double the amount of water you normally would, or adding some electrolyte-based drinks, like Gatorade or Pedialyte, to your diet. Anything dehydrating like caffeinated beverages, alcohol, or tobacco should be avoided.
Experts also recommend that you not jump right into physical activity after arriving in a high-altitude area like Summit County. Instead of immediately hitting the slopes or unpacking everything in your beautiful new Breckenridge home, spend some time relaxing, browsing the downtown shops, or visiting a spa. You can even stop by the
O2 Lounge
for a quick pick-me-up. If you do decide to hit some pubs or breweries in town, make sure to match every drink with water to prevent dehydration!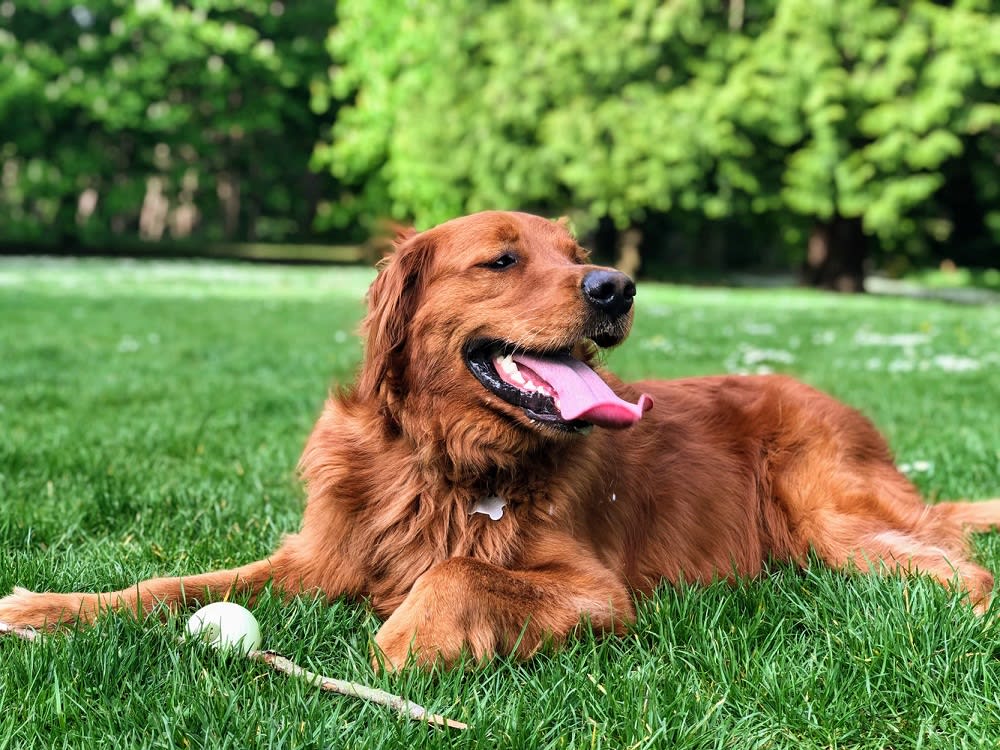 6. Dog-friendly lifestyle
If you don't already have a four-legged friend to bring with you on your move to Summit County, you may want to consider adopting one! Breckenridge and the other mountain towns of Summit County are incredibly dog-friendly. Some of the best trails to explore with your furry friend include the Moonstone and Sunbeam trails (accessible from Carter Park), Sawmill Trail off Four O'Clock Road, Trail Forest near Shock Hill, and Peaks Trail near the edge of Cucumber Gulch.
Many other trails welcome dogs as long as they're properly leashed and all waste is disposed of. Check with your local area to see which would be the best fit for you and your pup!
Carter Park also features
a dog park
that locals and visitors love! This is a great place to meet and mingle with other dog owners and, of course, for your dog to make some great new friends. The one-acre off-leash space offers plenty of room for dogs to run around and enjoy the sunshine.
Your canine companion can even enjoy exploring your new downtown area by your side! Typically, dogs must be leashed within the town limits, but many stores in Breckenridge and beyond will allow you to bring your dog into shops and restaurants, particularly if they have outdoor dining. Bring your buddy along as you relax with a cold beer at the
Motherloaded Tavern
, where you can play patio games with friends, or
Broken Compass Brewing Company
, a great place for tastings. Some Breckenridge coffee shops, including
Cool River Coffee House
, actually make their own dog treats in-house! Stop by to pick some up and make your dog's day.
7. Fun community events
Summit County is a great place to live if you want to meet your neighbors and make some new friends! With a loaded
calendar of events
, there's always something exciting going on. Karaoke, trivia nights and open mic nights are common at local pubs and bars, as are viewing parties for sporting events like the
Kentucky Derby
. Artistic residents will love events like the festive
Silverthorne Art Stroll
, while everyone loves to be in Summit County during the winter holidays. Frisco's
Wassail Days
kicks off the holiday season, serving up hot cider and featuring a visit from Santa. You definitely won't want to miss the
Lighting of Breckenridge
, which gets everyone into the Christmas spirit with festive lights, carolers, a dog parade, and more!
If you're looking to relocate to Summit County but need some help searching for your perfect Breckenridge luxury home, contact the team at
Nelson Walley Real Estate
today! This boutique firm provides incredible customer service as they help you achieve your Colorado real estate goals. If you're ready to browse some incredible properties in Breckenridge, Silverthorne, Keystone, Dillon, or Frisco, reach out to Nelson Walley's talented team of real estate agents today.