Real estate is one of the time-honored inflation hedges. Real estate is a tangible asset, and those tend to hold their value in times of increased inflation, unlike paper assets. More specifically, as prices rise, so do property values.
Look at this graph that shows how real estate values have appreciated have compared to the rise in inflation since the 1970's: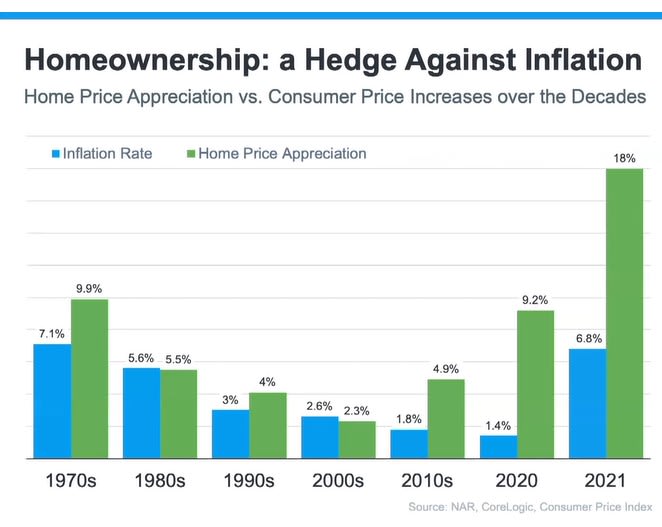 Of course, there are anomalies, such as the 2000's, but that was a fundamentally different market. In the 2000's we had an oversupply of homes and poor lending standards. Economists agree that home prices will continue to increase for at least the next few years, so locking into properties at today's cost is critical for those who have the opportunity to do so.
Even the most pessimistic economists believe that we will see a 23.7% increase in cumulative house appreciation by 2026 while estimates averaging all panelists' opinions is at 43.3%.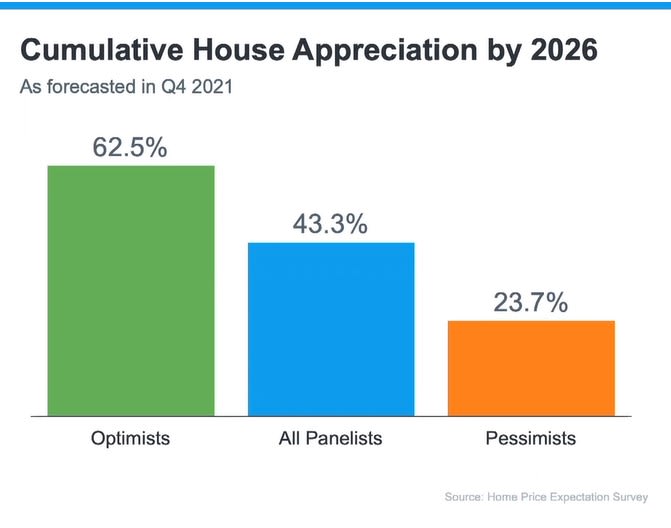 With rising interest rates and rising home prices, NOW is the time to invest in real estate!! Call us today to let us help you with your Summit County real estate investment.