Colorado remains one of the top vacation destinations in the country. It's hard to top the Rocky Mountains in the Centennial state when it comes to stunning natural beauty, breathtaking hikes, world-class ski resorts, sparkling rivers, calm lakes, and countless options for outdoor adventuring. If you and your family repeatedly return to Breckenridge, you may be considering buying your own slice of paradise. Like any investment, there are several factors to consider before purchasing Breckenridge real estate as a second home.
What do you want to spend?
Luxury real estate is booming, and homes for sale in Breckenridge are no exception. Over the last few years, the market has seen unprecedented growth in demand—and prices—for homes located in highly sought-after locations like Breckenridge. Property values continue to climb, with home prices up 24% and an average
single-family home selling for $1.7 million
.
Before exploring Breckenridge real estate options, you need to set your budget and consider how you want to use your second home. Are you purchasing it primarily for an investment property? How much do you anticipate using the property yourself? What will you do if you have long-term renters interested in your property? You need to evaluate your expectations and set a realistic budget before taking the next step.
Location, location, location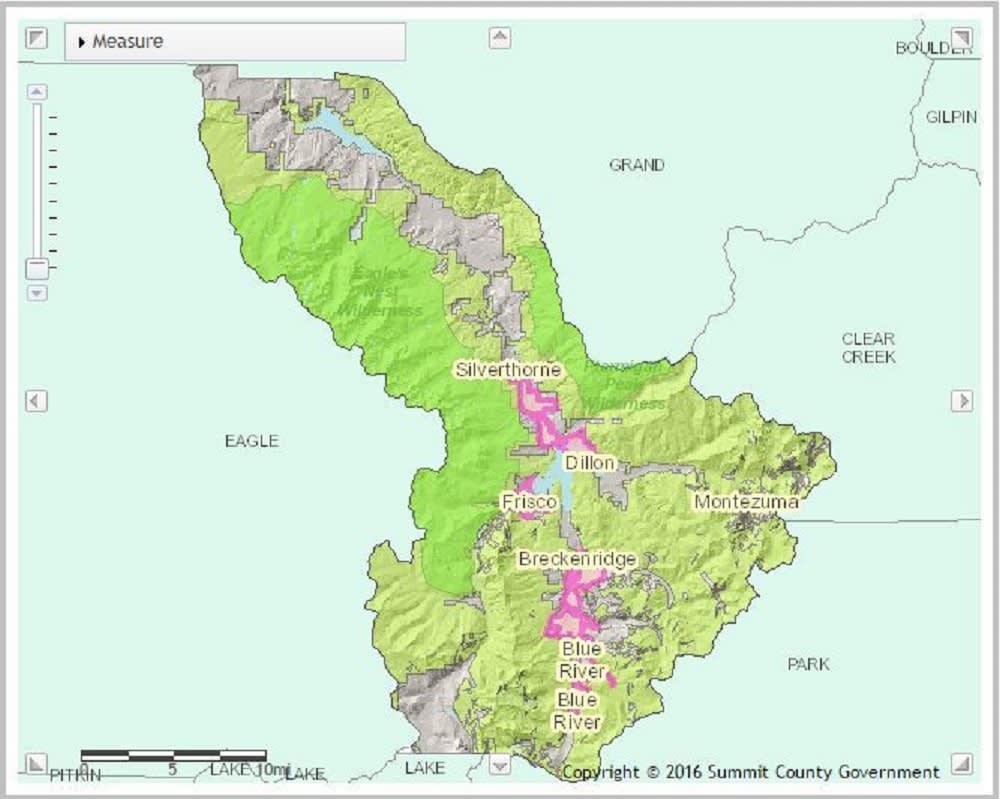 Source: Summit County Government
Whether you're planning to use your second home primarily for yourself or as a rental investment, picking the best location to meet your needs is critical. Naturally, the closer a property is located to the slopes, the higher the price tag. There are many homes for sale in Breckenridge adjacent to or located within its world-class ski areas.


You can even find properties with ski-in and ski-out access to provide you with the most luxury and convenience. If this immediate access isn't critical, you may want to look at homes near Breck's charming downtown district. If a remote getaway is more to your liking, there are beautiful homes nestled outside of Breckenridge that provide a peaceful respite.


Like any real estate investment, location, views, and quality of life all factor into a potential property's price—and ROI. Evaluate your personal preferences and weigh the benefits of the various
neighborhoods
to determine the best fit for you.
Landlord responsibilities
Most people who own second homes hope to make a decent income from renting their property when they aren't using it. However, there are considerable responsibilities associated with owning and operating a rental property. Marketing, scheduling guests, cleaning the property, managing check-in, doing repairs, and handling emergencies all factor into rental property management.


Luckily, resort areas like Breckenridge have several reputable property management companies that can ease the day-to-day burden of managing the property. When looking at homes for sale in Breckenridge and the nearby area, you will also need to research the cost and reputation of various property managers and factor that into your decision-making process.


If you plan to use your second home as a vacation rental, keep in mind that the city of Breckenridge has recently limited the number of new short-term rental licenses. This may affect your ability to rent out your home.
Regulations & licensing
Like most resort areas, a license is required to legally operate short-term rentals in and around Breckenridge. Breckenridge recently implemented stringent limitations on its issuance of short-term rental licenses. This moratorium could impact the number of licenses issued for years to come, so if you plan to use your property as a short-term vacation rental, it is important to know if it is subject to these new limits.


Some parts of Summit County and other nearby towns are also curbing the number of short-term rental licenses issued, so
do your research
beforehand. Details on availability, the application process, and assessed fees in Breckenridge can be found
here
.
If you are looking for property outside Breckenridge but within Summit County, you need to be aware of
these regulations
too. Don't overlook any rules that apply to specific properties through HOAs or neighborhood governing bodies. Researching the regulations in advance will help avoid any surprises down the road.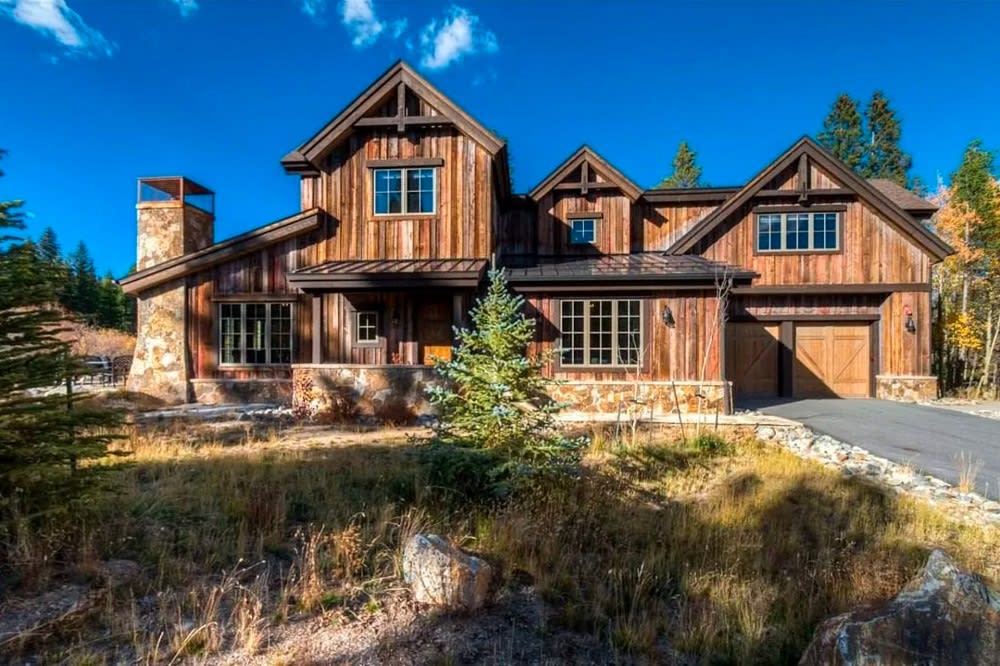 Fees & amenities
One of the primary reasons homeowners
purchase resort properties
is because of the associated luxury amenities like ski-in/out access, hot tubs, pools, and elegantly landscaped facilities. However, these perks come with a price tag, and you will find that most neighborhoods and luxury condominiums fall under the purview of a local homeowner's association or management company.
As you research potential Breckenridge real estate options, inquire about associated fees, rules, and regulations. Luxury resort areas are designed to create a turnkey experience for property owners, so while there is an added expense associated with resort living, these professional services tend to ease the burden for homeowners.
Tax implications
Consult with your personal tax advisor or attorney before purchasing a second home. Tax laws vary from state to state, so the tax advisor will know specifically about tax deductions or other tax implications that may come into play. How you use your property also impacts what can be deducted or how income should be claimed, so be sure to look into the specifics to determine the best options for your personal financial situation.
Looking for Breckenridge real estate?
Breckenridge is the ideal location for home buyers looking for luxury real estate in one of the most beautiful locations in the world. With an abundance of outdoor activities paired with exquisite dining and shopping options, Breckenridge offers a little something for everyone.


The Breckenridge real estate market can be tricky, so a savvy buyer should consult a local real estate professional like
Nelson Walley Real Estate
before purchasing a second home. Ned Walley and Debbie Nelson know the inventory, the neighborhoods, and the specific local rules and regulations pertaining to them. Ned and Debbie will expertly guide you through the process of finding the perfect home to meet your individual needs and wishes.
Contact Nelson Walley Real Estate today
.