So, the exciting time has finally arrived: You're ready to start looking for your future dream home. After determining the target location for your move, doing your research online, and keeping an eye open for house listings as they come onto the market, what else can you do? What are practical steps forward that you can take to keep the house-hunting process moving forward?

Perhaps you're a first-time home buyer feeling a bit overwhelmed or unsure where to begin on this unique journey as you search for Summit County homes for sale. Rest assured: we're sharing some actionable tips and tasks you can accomplish to make the most of your house search. You'll be searching like a pro in no time!
Hire a real estate agent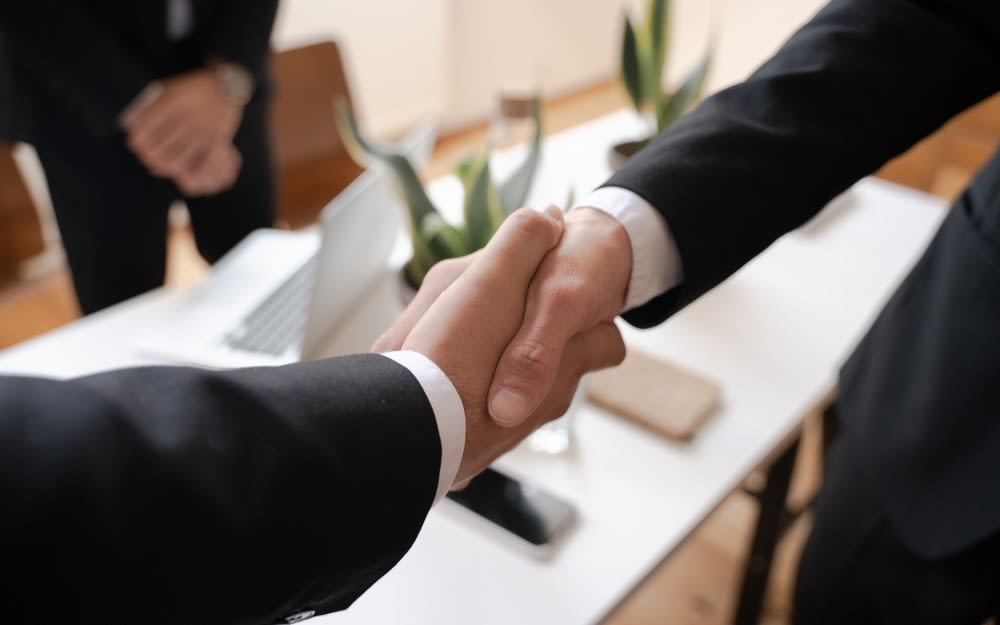 Photo courtesy of Pexels

A solid way to begin your journey of looking for the right home is to enlist an agent. Take into account their background of experience, expertise in the field, and business know-how. From their top-notch knowledge of the surrounding area to their up-to-date access to listings, having an excellent agent on your side will be a fantastic asset.

Another positive here is that your agent will assist you through the entire process from start to finish. This includes completing the required paperwork, researching the local market, and guiding you on your hunt for the right house. Additionally, an agent will negotiate the transaction between you and the sellers, making the transition as seamless as possible. They can also find out answers to any questions you might have along the way, keep you updated about listings when they come on the market, and offer feedback and guidance on this vital journey. Furthermore, they can assist you as you go on home tours and attend open houses.
Having the right agent on your team will make a world of difference and help you find a house more quickly. It is incredibly important to find an agent with whom you feel comfortable and trust. Look for someone who knows the local market and has a working knowledge of houses available in your target location. For expert guidance on all things Summit County, look no further than
Nelson Walley
Real Estate.
Identify your priorities and preferences
Make a list of what you're looking to get out of your new home purchase. What matters to you in your mountain retreat? Do you prefer a single family home or a condo or townhome? Perhaps you'd prefer to pay HOA dues to take care of the exterior maintenance of your home? Do you want to be at the base of a ski hill or prefer to be away from the resort and in a more private location. And of great importance these days, do you intend to short-term rent your new Summit County home? With new guidelines being developed throughout the County for short-term rentals , it is important to fully understand what rules apply to which areas.

Additionally, make sure to ask practical questions such as: how many bedrooms and bathrooms do you want? Is a big kitchen important? What about covered parking or laundry in your unit? Do you want to have amenities like a pool and hot tub available to you?

Slowly move through the process and carefully identify which features you want in your new home. This vital step sometimes goes overlooked by prospective buyers. In their excitement to get started, they can quickly move into the house-viewing process or enlist an agent before thoroughly understanding what it is they want. Write or type out your list and take your time to move through with it. Additionally, it is a good idea to have a conversation with your family or partner and discuss which features are important and valuable to them.
Hire a home inspector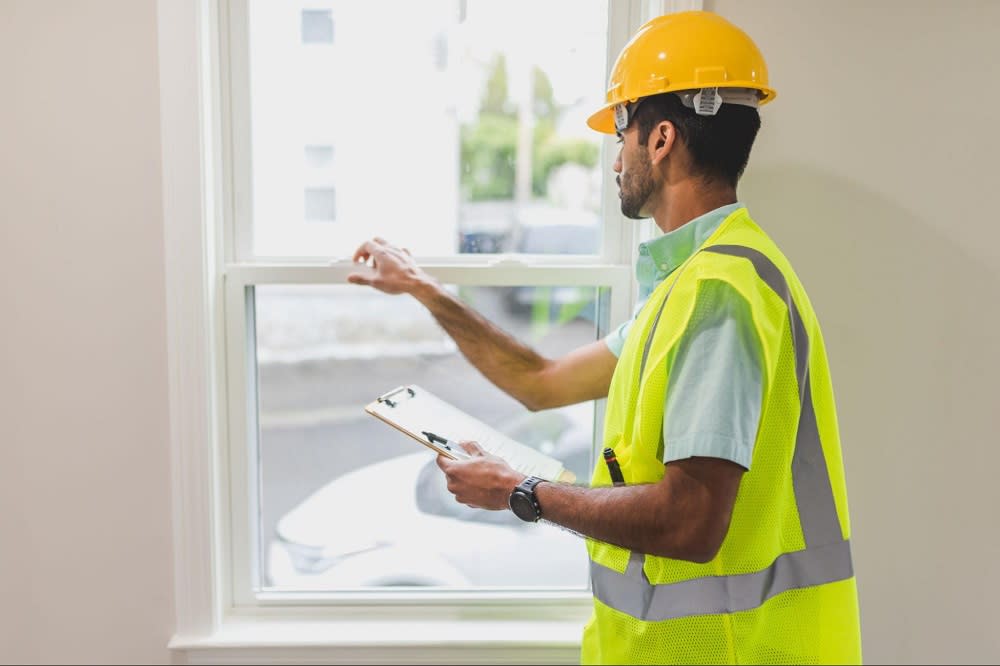 Photo courtesy of Pexels
Enlisting a home inspector
is an essential step of the process that will address any problems or safety concerns with the house. For a few hundred dollars, you can have extra peace of mind and move into your new home with confidence. Additionally, you can use your discoveries from the inspection to negotiate with the seller and ask them to make the repairs or allocate you the funds to do it yourself. A home inspection is a necessary and practical step of being a home buyer. It is critical to make sure you are buying a safe, well-maintained, and worthwhile house.
Timing is everything
Timing has a significant impact on your home search. Keep this in mind as you look over Summit County, Colorado, real estate listings, talk with your agent, attend open houses, and go on tours. The housing market typically heats up during the spring and summer seasons and slows down during the winter months. Research from the National Association of Realtors reveals that prices traditionally experience the
largest gains in summer
. People like to shop for homes as the weather gets warmer, so those looking to buy might want to start prepping their homes in the winter.

During peak buying season, home inventory will be more robust and diverse because more sellers are wanting to take advantage of the opportunity and get top dollar for their houses. The cooler temperatures and milder weather make it easier for prospective buyers to go house searching.

Timing is everything when it comes to purchasing a home. The time of year will make a difference as you go house shopping. At the end of the day, the "right time" to buy depends on you, the buyer. It is about where you are at in the house-searching journey, what your priorities are, and your budget.
Attend open houses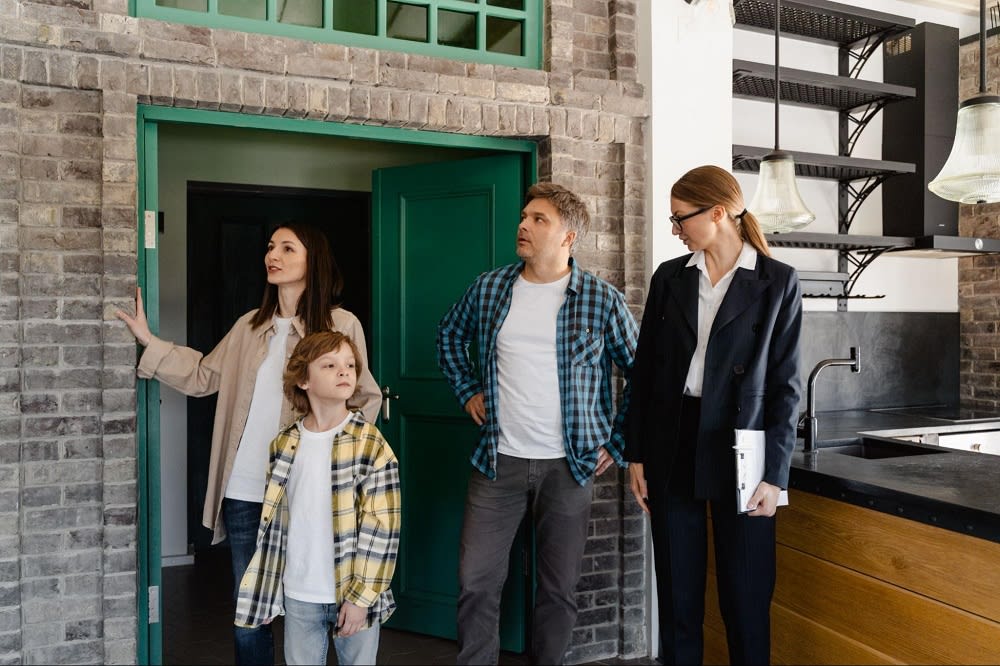 Photo courtesy of Pexels
As a prospective buyer, you can make the most of the opportunities available to you by attending
open houses
. Online 3D home tours have become incredibly popular and are a user-friendly tool that is readily available. While this can be a great way to get started, nothing beats touring houses in person and walking through the individual rooms, chatting with the sellers, and inspecting the condition of the house. Notice the noises coming from the streets, ask questions, and find out more information about the house. Furthermore, an in-person tour helps you to visualize whether you could see yourself and your family living there.
Visit the neighborhood
Before you purchase a home and move in, take a drive or walk through the neighborhood. This will give you a better idea of the neighborhood atmosphere as a whole. Additionally, this is an ideal time to chat with neighbors and get to know them a bit.

Because the location of your new home is incredibly important, you'll want to make sure you can envision yourself living and feeling welcome there. Research nearby schools and local amenities as well. Is the house you are considering close to a highway, and you don't like the noise of the traffic? This is a great thing to know before signing the paperwork. Look into school quality, read neighborhood reviews, and get an idea of how close you will be to the grocery store, post office, gas station, playgrounds, coffee shop, and more.
Are you looking for more information about real estate or want to learn more about specific property
listings
? Feel free to contact the
Nelson Walley
Real Estate team for all your Colorado luxury home needs. As the #1 luxury brokerage in Summit County, this is a team you can trust. They have access to some gorgeous Summit County homes for sale, and they'd love to help you find the one that checks all the boxes. Get started today on the path to finding your dream home!

*Header photo courtesy of Pexels