Silverthorne Colorado. Known by many for commercial businesses and outlet malls. Since the recent development in the town center, a new exciting lifestyle has been brought to the once drive-through part of Summit County. One business leading the charge in the rejuvenation of Silverthorne is The Pad.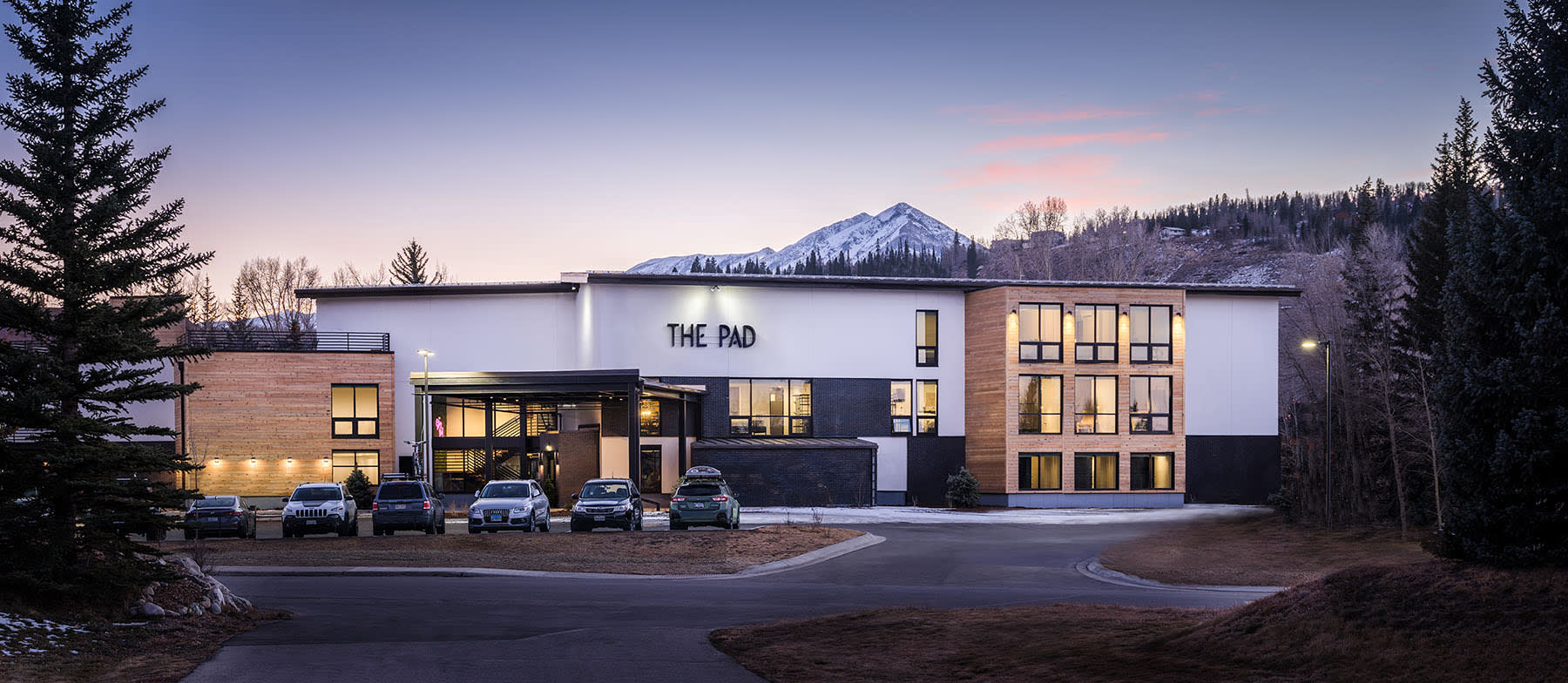 A new twist on the boutique hotel/hostel type destination, The Pad brings the mountain lifestyle to the forefront. In their own words, The Pad "allows our guests to prioritize experience, adventure and to focus their spending on activities and experiences in the Rocky Mountains and our community." Owners Rob and Lynne Baer have thoughtfully designed rooms at The Pad based on their travel experiences throughout the world, with options for every traveler.
What sets The Pad apart from other lodging options is their focus on using Colorado and Local suppliers. The A-Bar, located in The Pad offers a wide range of beers and wine. Their 26 taps allow travelers and locals alike to enjoy whatever they're craving, while fulfilling the goal to limit waste as much as possible. Trivia Night every Wednesday adds a great mid-week break many look forward to. With the first riverside and rooftop bar in Silverthorne, the A-Bar is the go-to location for a relaxing cocktail for many here at Nelson Walley.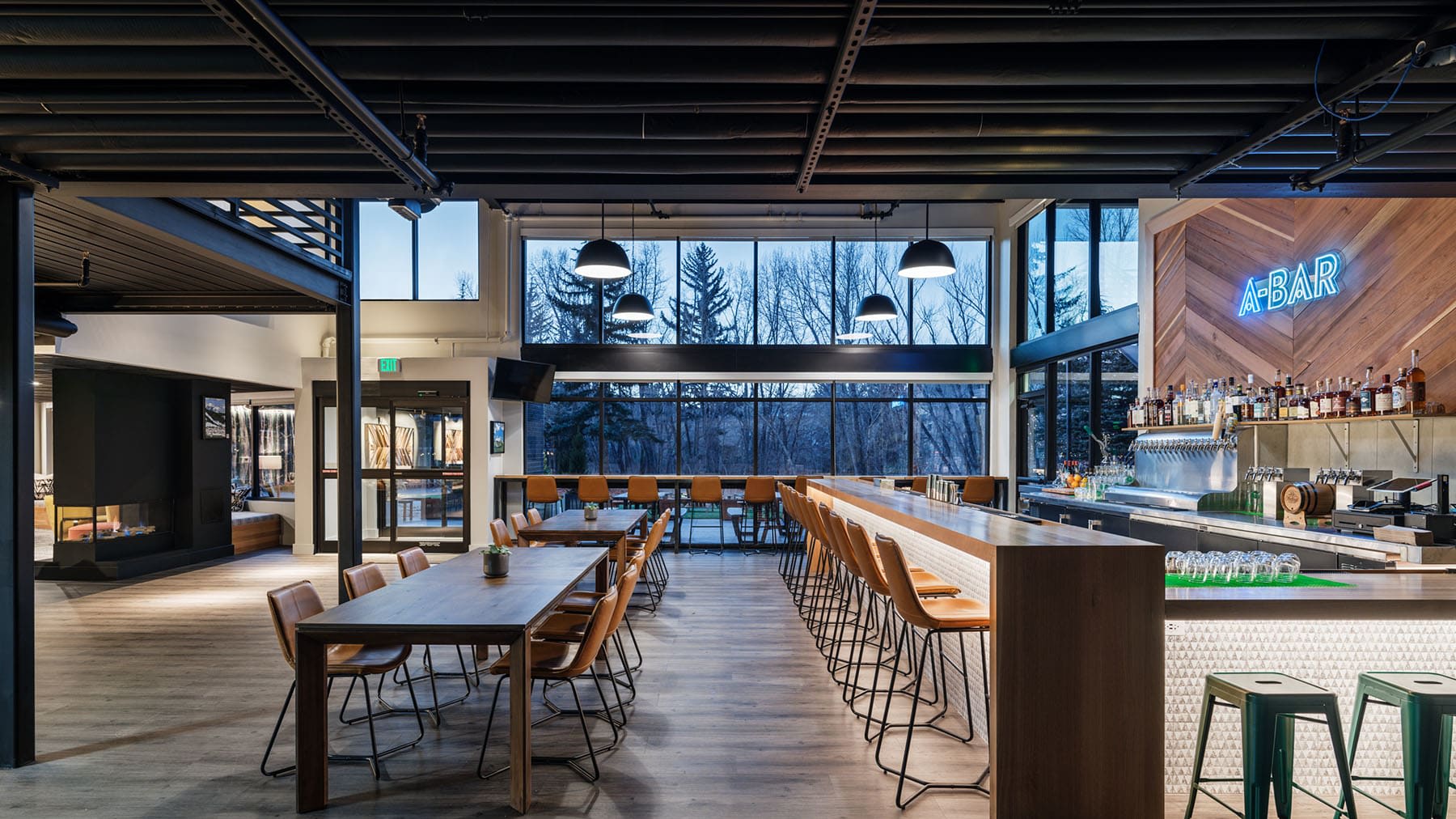 Not shy to showing the community a good time, The Pad is excited to begin their Sunday Music Series. Running through the Summer, enjoy a wide variety of artists and DJs, every Sunday from 4pm to 7pm. Enjoy food offerings from Yo Mommas Cantina, a Breckenridge favorite and new partner to The Pad. If an outdoor adventure is calling, don't hesitate to ask about the many options for skiing, hiking, biking and many other activities from local and knowledgeable companies partnered with The Pad.
As you sit along the river and enjoy the beautiful mountain scenery, make sure to take the time to say hi to the crown jewel and namesake of The Pad, the young and energetic Paddie. A black lab who loves to play fetch, Paddie enjoys spending time people and dogs alike who visit. Pet friendly to leashed furry friends, The Pad might just become your new local favorite for lodging, drinks and fun. Paddie and the rest of the team at The Pad look forward to your stay!