Even if you haven't been following real estate news, you've likely heard about the current sellers' market. That's because there's a lot of talk about how strong market conditions are for people who want to sell their houses. But if you're thinking about listing your house, you probably want to know: what does being in a sellers' market really mean?
What Is a Sellers' Market?
Summit County currently has 166 residential properties active on the market. That is less than a 2-month supply of homes at the current sales pace.
Historically, a 6-month supply is necessary for a normal or neutral market where there are enough homes available for active buyers. That puts today deep in sellers' market territory (see graph below):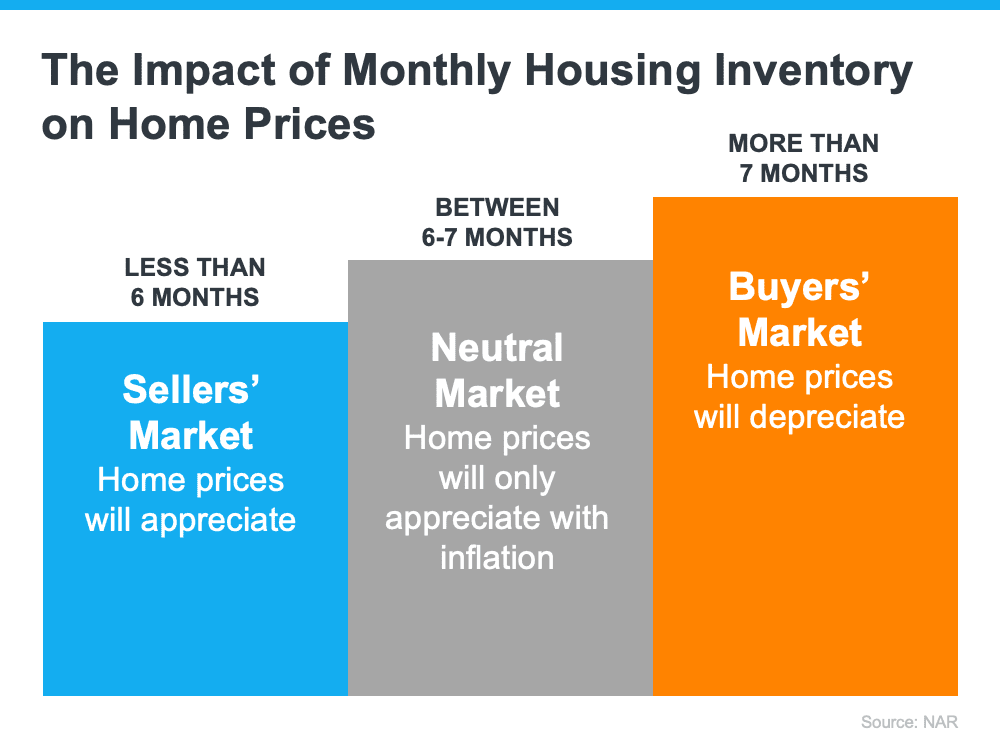 What Does This Mean for You When You Sell?
When the supply of houses for sale is as low as it is right now, it's much harder for buyers to find homes to purchase. That creates increased competition among purchasers which can lead to more bidding wars. And if buyers know they may be entering a bidding war, they're going to do their best to submit a very attractive offer upfront. This could drive the final price of your house up.
And because mortgage rates and home prices are climbing, serious buyers are motivated to make their purchase soon, before those two things rise further. That means, if you put your house on the market while supply is still low, it will likely get a lot of attention from competitive buyers.
But it isn't as easy as just listing it in the MLS. To make your home appealing to as many people as possible it is still important to declutter and spruce up things like the front door so the initial impression of the home is good. It is also important to take care of any deferred maintenance. Multiple offers doesn't just mean offers over asking price, it could also mean people removing inspection contingencies – which is more likely to happen if people see that the home has been well taken care of.
Additionally, marketing of the home is incredibly important. Virtual tours, drone videos where appropriate, and most importantly, professional photography will help in getting more people through your doors.
Bottom Line
The current real estate market has incredible opportunities for homeowners looking to make a move. Listing your house this season means you'll be in front of serious buyers who are ready to buy. Let's connect so you can jumpstart the selling process.