If you had about $100,000 to invest in 1988, where would you have experienced higher returns – the stock market or by owning a piece of Summit County real estate?
In 1988, the average sales price of residential property in Summit County was $99,749. Today, the average sales price is $1,117,682. If you had invested that $99,749 in stocks, based on historical returns with the Dow Jones Industrial Average, that investment would now be worth $760,211. That's a $357,471 difference!
Buyers often cringe at the escalating prices of mountain properties. This is when we like to share this graph: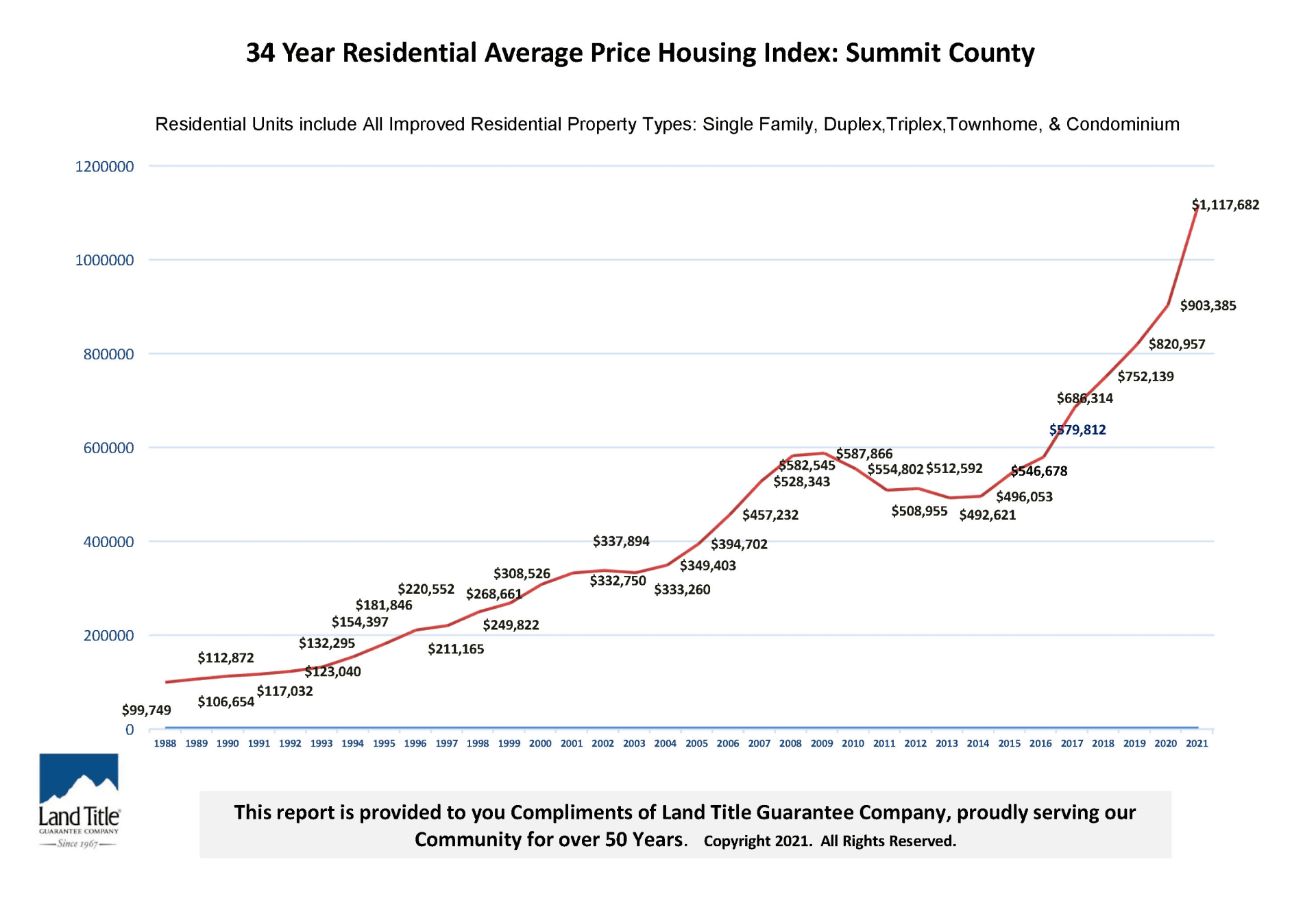 When purchasing a home in Summit County, you not only get to own and enjoy a piece of Colorado's paradise, but you are also making a wise investment.
Here is a graph showing how the Dow Jones Industrial Average would have performed with your $99,749 investment: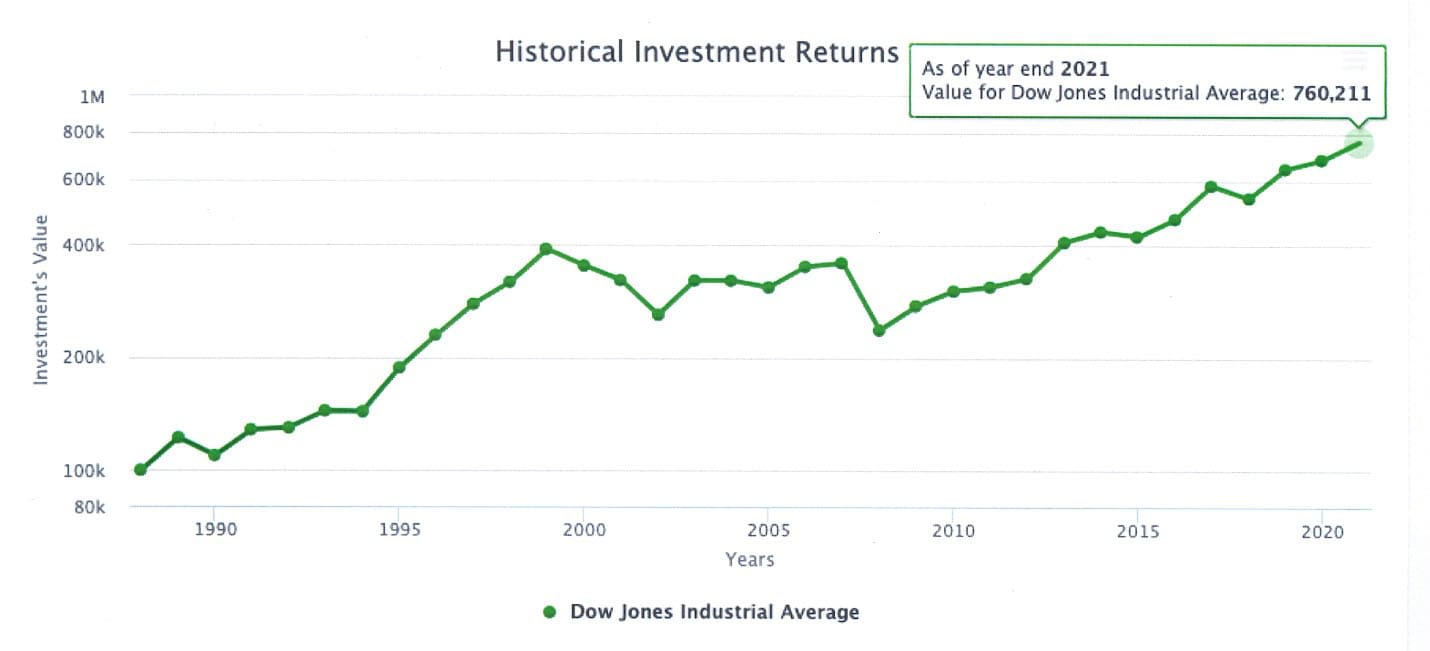 Granted, real estate is not as liquid as stocks, and it is also understood that real estate may take more work than stocks, including investments into upgrades, but there are several reasons why investing in real estate, especially in Summit County, can be a wise decision:
As we are experiencing now, real estate investments often serve as a hedge against inflation because home values and rents typically increase with inflation - and sometimes out pace them.
There can be tax advantages to property ownership. Homeowners may qualify for a tax deduction for mortgage interest. Additionally, a homeowner can avoid capital gains taxes on their principal residence (net proceeds up to $250,000 if you are single or $500,000 if you are married filing jointly). And finally, property owners can use a 1031 exchange to defer capital gains taxes on the sale of investment properties when the proceeds are used to purchase a different investment property.
You can utilize debt to invest in real estate (known as a mortgage) which is much less risky than margin trading (investing in stocks with debt).
But, is real estate really a secure investment right now?
Some question American confidence in real estate as a good long-term investment right now. They fear that the build-up in home values may be mirroring what happened right before the housing crash a little more than a decade ago. However, according to Merrill Lynch, J.P. Morgan, Morgan Stanley, and Goldman Sachs, the current real estate market is strong and sustainable.
As Morgan Stanley explains to their clients in a recent Thoughts on the Market podcast:
"Unlike 15 years ago, the euphoria in today's home prices comes down to the simple logic of supply and demand. And we at Morgan Stanley conclude that this time the sector is on a sustainably, sturdy foundation . . . . This robust demand and highly challenged supply, along with tight mortgage lending standards, may continue to bode well for home prices. Higher interest rates and post pandemic moves could likely slow the pace of appreciation, but the upward trajectory remains very much on course."
If you would like to diversify your investments, consider purchasing a mountain property in Summit County. Nelson Walley Real Estate can assist you in finding a property that best meets your financial goals. Call us today! 970.368.4448