Breckenridge is located in the heart of the majestic Rocky Mountains, about 80 miles west of Denver, Colo. In a recent blog, we've covered
buying a second home in Breckenridge
. If you're one of the lucky few to nab your dream home amongst Breckenridge real estate, here are some design ideas to personalize your space.
1. Maximalism is the new "you"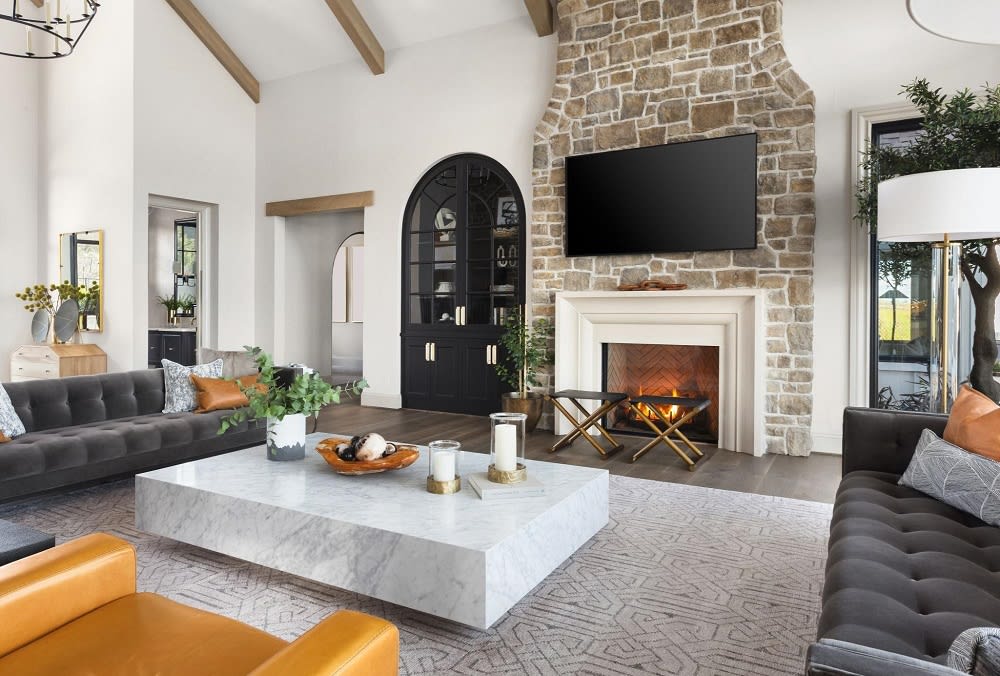 Photo Courtesy of Shutterstock
What is maximalism? Think of an oversize tribal mask over the fireplace or a vintage silk kimono framed and hung in the great room. What about displaying individual cubby holes of your favorite collectibles — think baseball cards, coins, antique porcelain vases, or ancient artifacts — on the largest wall in the house?
The days of knick-knack-based décor are making way for unabashed, big-scale personalization. Tell your life story — in its entirety or just a portion — with displays in your home. Do you love fish? Install a massive aquarium in the living room. Are you an adventurer? Print large color photos of your favorite expeditions and frame them in bold, grand frames to mount in your entryway. A chef-in-training? Add some custom built-in kitchen shelves for your prized cookbooks.
2. Dual-purpose spaces
How many times have you joined a Zoom call only to find other participants sitting on their beds with pillows and a headboard behind them? It's unprofessional and borders on voyeurism. Don't be that person! A dual-purpose room is any room in your home (except areas where you relax and sleep) where you can introduce office-related elements while you work from home. Set up Zoom meetings from your living room, den, family room, or even the farmer's table in your kitchen, just so long as the background looks professional and clean in your new abode amongst homes for sale in Breckenridge.
3. Leather furniture—or the look of it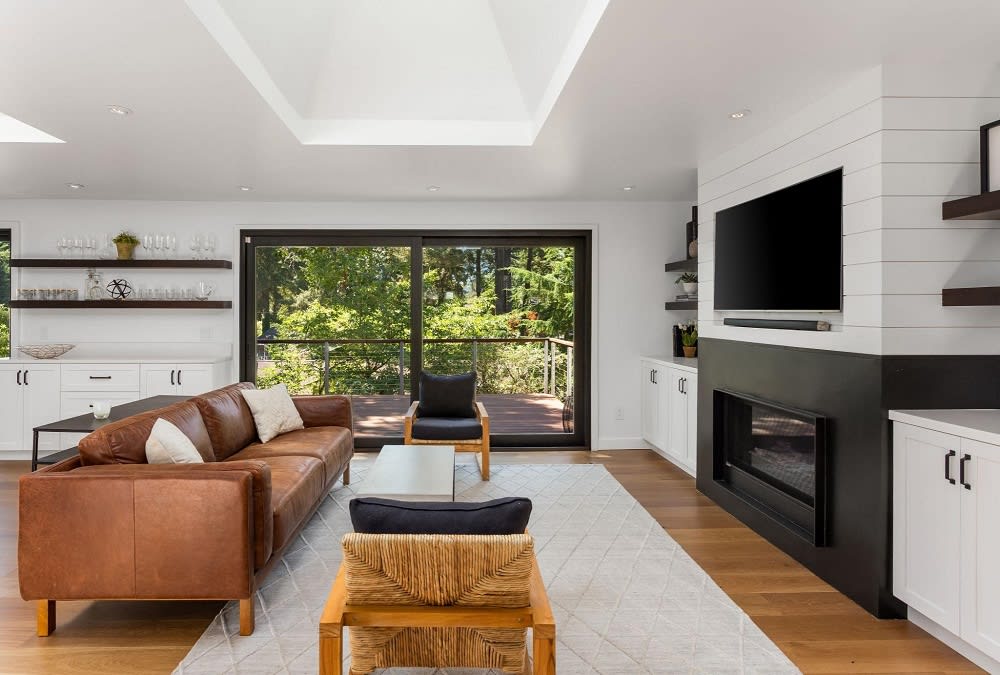 Photo Courtesy of Shutterstock
Leather is not trendy; it is eternal. If you're looking for a statement piece, splurge on the most expensive leather couch your budget will allow. Stick to neutral colors, such as black, navy, espresso, and burgundy, then decorate around it. If you want more patterns or a change of hue, add some vibrant throw pillows or a lush woven blanket. We bet your home will be the only one formerly amidst homes for sale in Breckenridge that looks this amazing!
4. Warm and inviting kitchen cabinets
Out are the sleek, cold fiberglass cabinets that make your kitchen look like a science lab. In are deep, nature-inspired colors for your cabinets. Swap out the cold and bring in the warmth with darker, bare woods or paint your cabinets in deep tones such as lapis lazuli, evergreen, espresso, or dark brick red. Even if the rest of your kitchen is all white or a light tone, the richness of these darker hues will immediately make the kitchen space more cozy and inviting.
5. Antique, thrift, and vintage furniture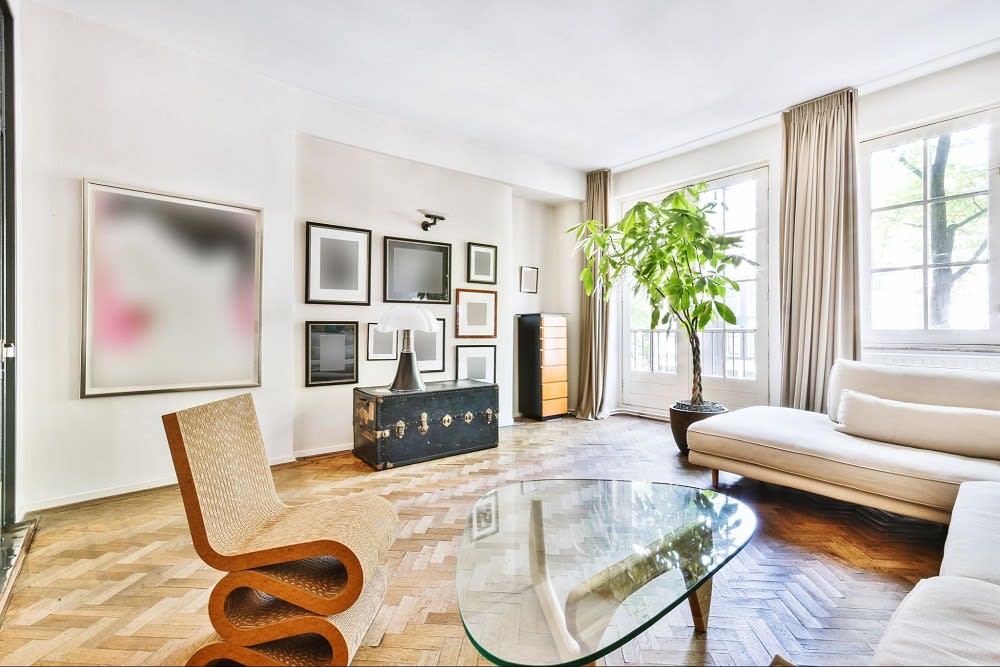 Photo Courtesy of Shutterstock
We're not talking dumpy frat house furniture. Check out Facebook Marketplace or local tag and estate sales for great deals on well-made furniture. Be comfortable about haggling over the price! If you find an amazing side table with a damaged finish, buy it for an appropriate price and cover it with faux gold leaf or paint it shabby-chic to transform it into a statement piece. If you find an amazing couch that's perfect in every way but is cursed with 1970s brown and orange flowers, buy it anyway. In general, older furniture is more sturdy than modern furniture, and you can either have it reupholstered or purchase couch covers to give it new life.
6. Another blast from the past
Greek and Roman
architecture and décor
is an everlasting option for sprucing up an otherwise dull room. "Hellenistic Revival" maximalism includes ornately carved crown moldings, genuine or faux marble busts, ceiling medallions, and pillars — either as accents or to disguise load-bearing pillars. Color schemes are white, grays, light tans, gold, pale seafoam greens and blues, and black accents. If redoing an entire room isn't your fancy, you can opt for a statement piece, such as a large floor vase, a grand painting depicting ancient scenery, or elements in smaller rooms of your home, such as the foyer or a guest bathroom.
7. Plate walls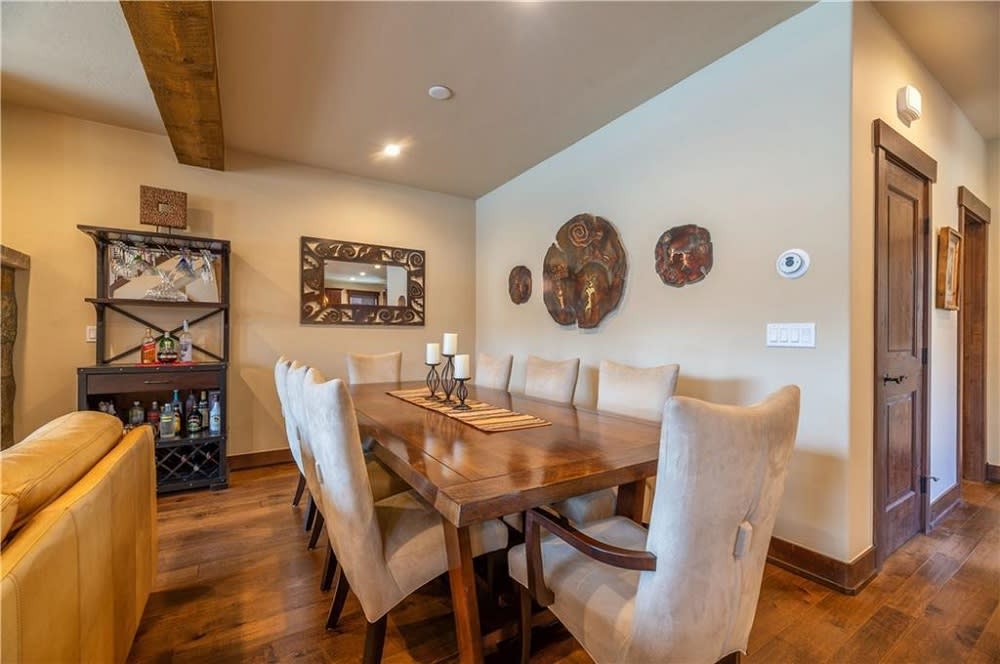 Photo Courtesy of Nelson Walley's Website
Are your parents' "good" sets of china languishing in a box in the attic? Is one of the walls in your dining room begging for something — anything — to zhoosh it up? Bingo! Invest in a handy set of adjustable shelving units or bookcases from your home improvement store, and paint them a contrasting color to your china (for example, white or gray if you have rich blue Delft china, or a deep green or blue if you have Royal Doulton's iconic
Old Country Roses china
). Stand the dishes up so their patterns are visible. Earthquake putty — or even small balls of wax or clay — secure the plates from falling or slipping. Voila! Instant accent wall.
The best realtors in Breckenridge are not only handy in helping buyers and sellers of Breckenridge real estate. They're experts at suggesting ways to personalize your new home. Agents Debbie Nelson and Ned Walley, the team behind Nelson Walley Real Estate, can work with you to substantiate plans for your new home in Breckenridge (or Frisco, Silverthorne, Dillon, and Keystone, Colo.).
Formed in December 2019, the powerhouse partnership between Nelson and Walley brings nearly 30 years of combined successful experience to Summit County, Colo. The pair has orchestrated more than $250 million in sales in the past three years. Both agents are in demand yet find time for each unique client. In their spare time, Nelson and Walley support their communities by supporting non-profits like the Family and Intercultural Resource Center and Lake Dillon Theatre Company, among other charitable work with nonprofits.
Ready to make a move? Reach out to experienced agent
Nelson Walley
for assistance.
*Header photo courtesy of Shutterstock